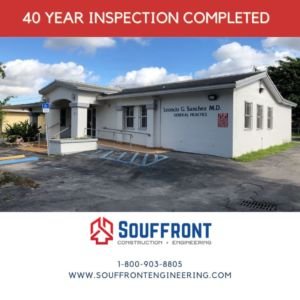 Did you receive a notification from your property building department?
Remember that buildings that pass 40 years need a structural and an electrical inspection. 
40-Year Recertification Inspection Completed at Hialeah, Florida
Scope of work:
Structural inspection

Electrical Inspection

Infared Thermographic inspection

Illumination and Guardrail Inspection
Everything you need to pass your recertification we cover.
Feel free to call us :
CONTACT US
Contact us form for clients with questions.