BEST CONCRETE REPAIR SERVICES IN FLORIDA
We Are Concrete Repair Specialists
As second-generation concrete repair contractors, we bring decades of knowledge, expertise, and care to meet your needs. Our structural concrete repair and restoration services involve returning the structure to its original condition and specifications. Concrete repair is inevitable for structures in coastal areas because the salt in the air rusts the rebar and causes cracks in the concrete. We can help you with this problem at the lowest concrete repair costs on the market.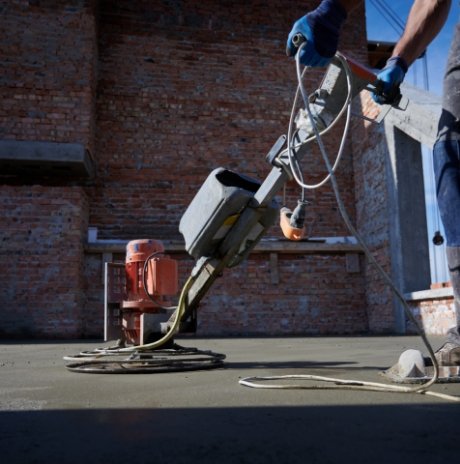 Concrete Repair Services We Perform
Souffront specializes in concrete crack repair services, restoration. rehabilitation, protection, waterproofing, coatings, and decorative enhancements for commercial and multi-use structures utilizing the most effective procedures available, like-
Epoxy Pressure Injection (Crack Repair)
Epoxy injection is a permanent structural and preservation procedure. The epoxy injection process not only fills cracks but welds them together structurally with an epoxy material forced through cracks under pressure, forming a stronger bond than the concrete itself.
The craft quality in the epoxy injection is critical because no one can see if a crack is completely injected. Critical job site considerations include proper surface preparation, method of capping and porting, injection material, applied method, and confirmed results.
Souffront has the equipment, training, and experience to perform your unique injection application. Vertical, horizontal, overhead applications, class A to class D cracks, resins or gels, and low or high-pressure injection work are just a few of the pressure injection options available.
Spall & Crack Repair
Patching & Grouting
Structural Concrete Repair
Structural Strengthening
Concrete Crack Repair: Sealing & Filling
Semi-Rigid Epoxy, Polyurea & Polyurethane Joint Filling
Concrete cracking is typically caused by a flaw in the design, construction, and neglect. Over time and exposure to the elements, these cracks can worsen. Prolonging the repair of these cracks will only make repairs more costly and more extensive.
Owners or Custodians should repair cracks in concrete exposed to moisture as quickly as possible to avoid extensive damage, which leads to more costly repairs.
Routing and sealing is the most common method of crack repair. In this procedure, the crack is enlarged to permit sufficient penetration of the repair compound. This method is most effective when the material is installed into the crack to prevent further damage to the concrete substrate.
Concrete Resurfacing
CRI offers concrete resurfacing for a variety of flooring solutions.
All floors that receive self-leveling cement are mechanically prepared to establish an adhesion profile. The material will be mixed in a twin hopper batch mixer and pumped to the floor. Once applied, the self-leveling cement is pulled smooth and allowed to dry.
Pre-fill may be required before the placement of self-leveling cement. The finished product may be coated, tiled, carpeted, or enhanced in its existing state with staining, polishing, or sealing.
Some resurfacing options include:
Self-leveling Underlayments
Self-leveling Topping
Decorative Toppings
Stampable Overlays
What Sets Us Apart From Other Firms?
5 STAR CUSTOMER REVIEWS!
TYPES OF STRUCTURES WE SERVICE
Convinced Yet?
Our licensed and experienced house inspection structural engineer(s) do the job right — every time. Leave your details down below for a lightning-fast quote from us.