Comprehensive MEP Plans to Save You Time and Money
What are MEP Plans?
MEP plans (mechanical electrical plumbing plans) refer to the act of designing and managing the MEP system of building construction. When embarking on a new construction project, either for residential or commercial purposes, MEP planning is one of the most essential things to consider to aid a seamless construction process. MEP design is important for planning, facilities operation and maintenance, decision making, accurate documentation, and project cost and performance estimation of a construction project.
Reduced Downtime Of Machinery And Equipment
As a contractor, building developer, or project owner, unexpected downtime of heavy machinery and equipment can bring your project to a standstill, causing costly delays and budget overruns. That's where MEP design services come in. We implement preventative maintenance programs and optimize your equipment for maximum efficiency.
This helps identify potential issues before they turn into major problems, reduce the risk of unexpected downtime and costly repairs, and extend the lifespan of your machinery and equipment. With a customized maintenance plan in place, you can keep your project on track and save significant costs over the long term.
Those exorbitant energy bills must be giving you a hard time, financially and mentally. But, our MEP design plans help you save a massive amount on energy costs. For any construction project, energy efficiency is a very crucial factor in its success. Knowing this, we provide solutions to optimize the HVAC, lighting, and plumbing system which will reduce energy consumption by notches and enhance sustainability.
The HVAC systems we use are designed to offer optimal comfort levels with less energy consumption. Apart from these, we offer lighting solutions that make use of energy-efficient bulbs and fixtures for reduced electricity consumption. And also, our plumbing systems conserve water and reduce its usage, further boosting the efficiency process.
Maximize Space Utilization
With our MEP designs, we help optimize the utilization of space in your building using 3D REVIT modeling. Our team will create a detailed custom model that reflects your building's unique design and maximizes the placement of HVAC systems, electrical equipment, and plumbing.
This will not only improve the functionality of your building but also help identify potential issues early in the design process. Additionally, our 3D REVIT models allow you to visualize the final product. Trust us to deliver a superior building design that maximizes space utilization.
We provide Title-24 Energy Compliance services, which ensure your structure/building will meet California's energy efficiency standards. This will prevent you from paying costly fines and penalties, throwing away the worry about complying with the local building codes and regulations.
We stay up-to-date with the current/latest building codes and regulations to ensure your building remains compliant. Not just this, professionals will also closely work with the local building officials to help your building meet all the regulatory requirements. Rest assured, our MEP design plans will comply with the regulations and ensure full compliance and no worries about the hefty fine which gets imposed, otherwise.
The success of a construction project depends on precise measurements and dimensions. For proper ordering and installation of all parts, detailed designs are required. A building structural design is similar to a blueprint in that it provides an exact illustration of the final product, right down to the smallest detail. And more, it allows for better-educated decisions to be made throughout the ordering and installation of parts.
The structural design of building plan we provide is in-depth and of high quality. Our team comes up with plans that consider the specifics of a desired building/structure, ensuring precision about the structure representation. We're not done yet. Our plans are economical, offering unbeatable value for money.
Improve Indoor Air Quality
Our MEP plans focus on improving the indoor air quality of your building, ensuring the health and comfort of your occupants. We use the latest technology to design and install HVAC systems that provide fresh, clean air and control temperature and humidity levels. Our team conducts a thorough analysis to identify pollutants such asvolatile organic compounds (VOCs), allergens, and dust, and then develops a plan to efficiently remove them through ventilation systems, air filters, and other equipment.
We also prioritize energy efficiency to reduce pollution and save on energy bills. Trust us to create a healthy and comfortable environment for your building occupants.
We prioritize your convenience by designing and installing MEP systems that are easy to maintain and access, resulting in reduced downtime and repair costs. The usage of the latest technology ensures that our designs are reliable, durable, and require minimal maintenance.
Our team conducts a comprehensive analysis of your building's requirements to create a maintenance strategy that considers ease of access, maintenance, and component usability. We also provide in-depth documentation and training to help you manage and repair the systems in-house. The preventative maintenance and thorough inspections prevent potential issues from turning into costly headaches.
Trusted by Companies and Homeowners Associations







Our Services Include
Mechanical
3D REVIT
Duct layout drawings
Fire protection system design
Heating & cooling equipment selection
Mechanical Drafting and Design
Mechanical Detailing
Modeling
Schematic heating and cooling system
Shop/Fabrication drawings
Title-24 Energy Compliance
Electrical
Calculation of lux level
Calculation of busbar size
Cable/harness drawings
Distribution panels
Data cabling systems
Electrical site plans
Electrical schematics
Electrical power & lighting plans
Electrical panel schedules
Emergency & exit lighting
Exterior lighting
Fire alarm systems
Fixture location
Interior lighting
Lighting fixture schedule
Outdoor lighting plan
Prepare receptacle plan
Selection of lighting fixture
Selection of MCB rating
Selection of wire size
Wiring diagrams
Plumbing
Compressed air and medical gas system plan drawings
Determine pipe chase space requirements
Establish sewer loads
Legends and addendums supplement
Soil report evaluation
Roof drain calculation
Pump sizing and location
Vent sizing and routing
Plumbing and drainage drafting services
Layout of above and above grade piping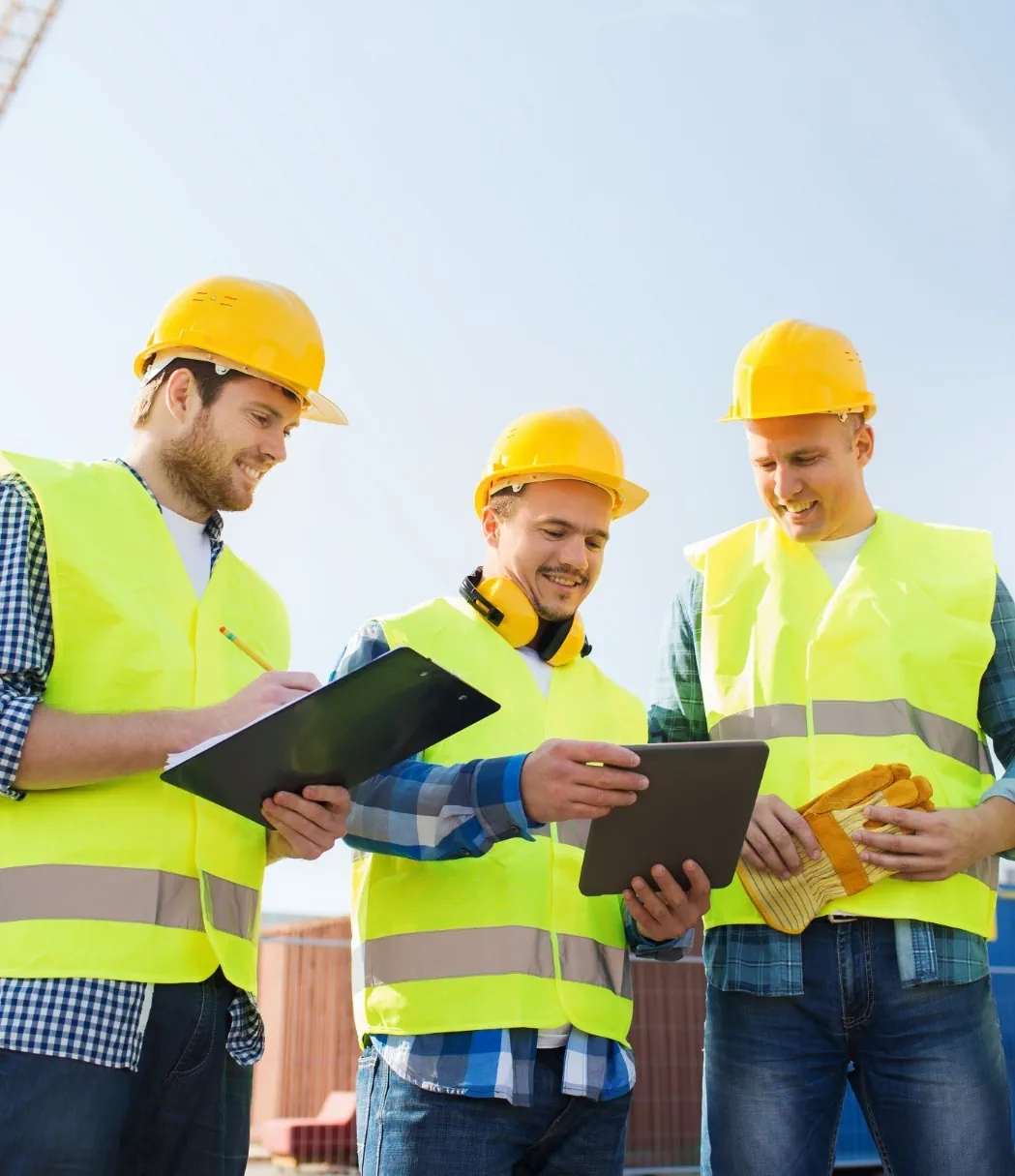 2478+

Projects Completed

5,454

Inspections

1789+

Permits Approved

289+

Violations Legalized
Optimize Your Project With Mechanical Engineering Blueprints
Maximize performance and minimize downtime by leveraging our expertise in mechanical systems design. Take the first step toward excellence
Request A Quote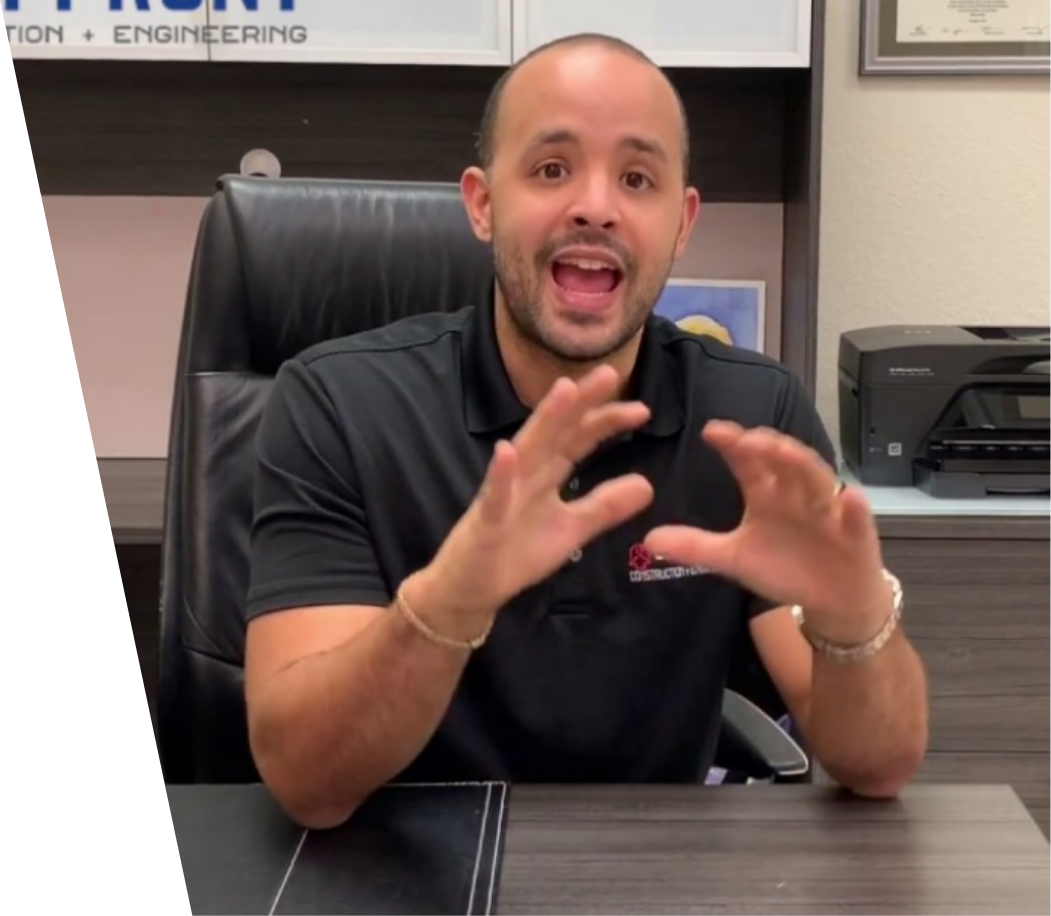 Initial Consultation
The first step is to schedule an initial consultation with us. During this consultation, we will discuss your specific needs and requirements for the MEP Design and Planning service. We will also provide you with an overview of our process, timeline, and pricing.
Proposal
Following the consultation, we will prepare a proposal that outlines the scope of work, timeline, and cost for the MEP Design and Planning service. This proposal will be tailored to your specific needs and requirements.
Agreement
If you decide to move forward with our services, we will prepare a contract that outlines the terms and conditions of our engagement. This contract will include the scope of work, timeline, pricing, and payment terms.
Design Phase
Once the agreement is signed, we will begin the design phase of the project. During this phase, we will work closely with you to develop a comprehensive MEP Design plan that meets your specific needs and requirements. We will also ensure that the design meets all applicable building codes and regulations.
Review and Approval
Once the design is complete, we will submit it to you for review and approval. We will make any necessary changes or revisions based on your feedback and ensure that you are completely satisfied with the design.
Construction Phase
Once the design is approved, we will work closely with your construction team to ensure that the MEP systems are installed and integrated properly. We will provide ongoing support and oversight throughout the construction phase to ensure that the project is completed on time and within budget.
Commissioning and Testing
After the construction is complete, we will commission and test the MEP systems to ensure that they are operating as designed. We will also provide training to your maintenance team on the proper operation and maintenance of the systems.
Ongoing Support
We provide ongoing support and maintenance services to ensure that the MEP systems continue to operate at peak performance. This includes regular inspections, maintenance, and repairs as needed.
Empowering Projects Through Precision Engineering
Request a Free Quote
Request a Free Quote
"*" indicates required fields
Frequently Asked Questions
Are you able to provide cost estimates and budgeting guidance for the whole project?
Yes, we definitely can. But it should be noted that the cost entirely depends on the project size and length. For clarity on the cost of our MEP engineering design services , we can schedule a free consultation for you, understand the entire project requirements, and then put forth an accurate estimate.
How long does it typically take for you to complete MEP designs and plans?
How long it takes to finish an MEP design and plan is determined by factors like the building's size and how complicated the project is. We typically complete MEP plans and designs in around 8-10 weeks.
What are the benefits of hiring a professional MEP services provider?
The advantages of working with a reliable MEP service provider are numerous.
All aspects of mechanical, electrical, and plumbing (MEP) systems are evaluated, designed, and installed to guarantee that new construction projects adhere to national and regional codes.
Saving money, in the long run, is another benefit of investing in professional MEP services, which guarantee energy efficiency and optimal system operation.
They can complete projects on schedule and with high-quality results, and they only employ premium materials.
Joining hands with certified professionals for your building project ensures that it will be completed by qualified individuals, who will then be able to spot and fix any issues before they become major catastrophes. So, if you're looking for professional services in MEP design in Miami, Jacksonville, Tampa, or practically any other city of Florida and also reaching out in California, you can contact Souffront and our team will be happy to fix a no-obligation free consultation to understand your needs and requirements and how we could be a good fit.
What safety measures are taken when performing MEP services?
Professionals cater to:
Wearing protective clothing and equipment
Using appropriate tools and machinery
Following instructions and protocols
Having emergency plans in place
Also, it is important to practice good housekeeping and to assess all risks before commencing any activities.
What technologies do MEP service providers use?
Peaking of professionals, you can usually see the usage of:
3D modelling
Building Information Modelling (BIM)
Computer Aided Design (CAD)
Geographic Information System (GIS)
Building Automation Systems (BAS)
Building Analytics
These tools are used to ensure efficient and accurate design, construction and maintenance of buildings.
What is the importance of MEP coordination in building construction, and how does it impact the overall project timeline and budget?
Coordination of mechanical, electrical, and plumbing systems is essential to the on-time and on-budget completion of any building construction project. Errors, waste, and inefficiencies in the building process can all be mitigated with well-coordinated MEP systems. It ensures that the building goes up quickly and easily by coordinating the many moving parts that make up the many systems inside. Avoiding design conflicts, making sure parts work together, and passing all necessary safety tests are all part of this process. Construction times and costs can be cut by minimizing rework thanks to efficient MEP coordination. This has the potential to speed up production while decreasing overall expenses.
How can MEP design services help building owners and operators comply with local building codes and regulations, and what are some of the most important requirements to be aware of?
When it comes to meeting the requirements of local building rules and regulations, MEP design services are invaluable to building owners and operators. In addition to satisfying regulatory mandates, these services guarantee the security and efficacy of buildings. The three most crucial factors to keep in mind are fire safety and prevention, energy efficiency, and air quality inside the building. Sprinklers, fire alarms, and smoke detectors are all examples of fire protection systems that must be installed to meet fire safety regulations and keep people safe in the event of a fire. Energy efficiency standards specify which materials and designs can be utilized to cut energy use to a minimum. Humidity, odors, and airborne contaminants can all be managed by the installation of proper ventilation and filtration systems, as required by legislation meant to improve indoor air quality. All of these regulations are important to follow, and MEP design services may help building owners do so. So, if you were to, say, look for MEP design in Miami, our team is just one phone call away from helping you.
What are some of the benefits of using 3D modeling and REVIT software for MEP design, and how can they improve project communication and collaboration between teams?
MEP design that makes use of 3D modeling and REVIT software has many advantages. Teams can use the three-dimensional representation of a project to better share design ideas and coordinate efforts across disciplines. And with the ability to see projects remotely, time and money-wasting miscommunications on-site can be avoided. The parameter-based nature of MEP designs made in REVIT allows for easy and rapid updates to the design for all associated components whenever adjustments are made. Through this, you avoid the need for manual upgrades, which can be both expensive and time-consuming, ultimately delaying the completion of the project.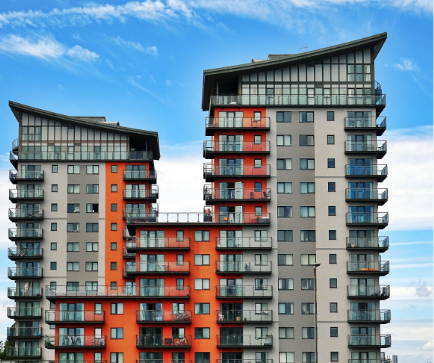 Single-family homes, multi-family apartments, and condominiums.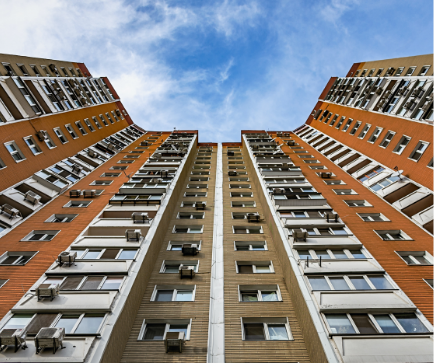 Office buildings, retail stores, restaurants, and warehouses.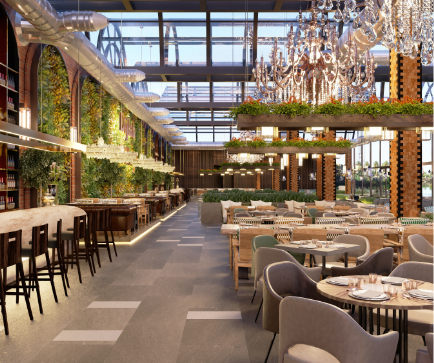 Factories, manufacturing plants, and processing facilities.
Hospitals, schools, universities, and government buildings.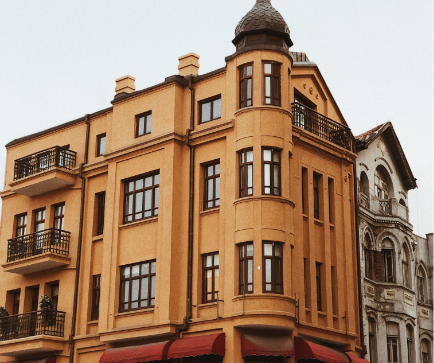 Structures such as bridges, dams, and tunnels.
Engineering Excellence – Unmatched Mechanical Solutions
Receive Professional Guidance and Keep Your Property Up to Date – Get Your Inspection Today!
Request a quote