Infrared Thermography – A Solution for Residential and Commercial Owners
Make Informed Decisions For Your Home Or Business
Infrared thermography is a must-have inspection for any residential or commercial property as it can accurately diagnose and identify damage. Certified infrared thermographers can provide an estimate for repairs, enabling you to make informed decisions. Using heat sensing technology, professionals detect issues invisible to the naked eye and provide precise information to aid in decision-making. This non-invasive and non-destructive method can detect energy loss, moisture or water damage, and faulty wiring, saving you time and money in the long run.
Souffront offers a team of level II certified professionals with complete knowledge and expertise to help with your engineering and repair needs. Trusting in infrared thermography is an excellent way to evade long-term disasters and damages.
Safety First: Protect Yourself With Infrared Thermography
Infrared thermography is a valuable technique for early detection of problems in electrical systems, potentially preventing costly repairs and catastrophic failures. Our infrared thermographers can identify overloaded circuits and potential short circuits, as well as abnormal temperature changes that indicate serious issues. By monitoring object conditions in real-time, we can implement solutions to prevent sudden changes in temperature and ensure complete safety.
If you're new to infrared thermography, you may contact us for a free consultation and learn more about our team and how we can help you identify and address potential problems before they become major issues.
Get Your Project Done Right With Our Experienced Team Of Thermographers
Our certified IR thermographers with Level II certification use the latest IR imaging technology to quickly and accurately detect hidden problems in your structure, such as moisture intrusion, electrical issues, and insulation deficiencies. With an infrared or thermal imaging camera, we can easily identify and measure temperature differences to promptly address issues before they become hazardous.
Our collected data or images help identify flaws that need immediate action, potentially saving you money on costly repairs or replacements in the future. Contact us for a no-obligation consultation to see how our team of certified professionals can provide an affordable solution to your specific needs.
Infrared Thermography Inspections By Level II Certified Thermographers
For electrical systems operating at 400 amperes or greater, an electrical infrared thermography inspection with a written report of the following electrical equipment must be provided as applicable or as otherwise indicated below:
Busways
Switchgear
Panelboards
Disconnects
VFDS
Starters
Control Panels
Timers
Meter Centers
Gutters
Junction Boxes
Automatic/Manual Transfer Switches
Exhaust Fans
Transformers
The infrared thermal inspection of electrical equipment must be performed by a Level-II or higher certified infrared thermographer who is qualified and trained to recognize and document thermal anomalies in electrical systems. They must also possess over 7 years of experience inspecting electrical systems associated with commercial buildings.
At Souffront Construction & Engineering, we provide infrared building inspections at the most reasonable thermographic inspection cost.
Our Infrared Thermography Inspections Comply With New 40 Year Recertification Rules
Infrared Thermography Inspection
Inspections are conducted based on requirements outlined
by ANSI/ASNT of the American Society for Non-Destructive Testing.
40 Year Ready
Thermography home inspection reports comply with
New Building Recertification Requirements
Level II Thermographer + Experience
Infrared Inspection Reports
Infrared house inspection reports will illustrate the field conditions and possible electrical anomalies present/observed.
Trusted by Companies and Homeowners Associations







Our Infrared Thermography Inspection Services Can Help Identify…
Electrical faults before they cause a fire
Overloaded and undersized circuits
Circuit breakers in need of immediate replacement
Missing, damaged, and/or wet insulation
Heat loss and air infiltration in walls, ceilings, floors, windows, and doors
Water and moisture intrusion that could lead to mold
Roof leaks – ice damming problems
Air conditioner compressor leaks
Under fastening and/or missing framing members
Broken seals in double-pane windows
Energy loss and efficiency
Damaged and/or malfunctioning radiant heating systems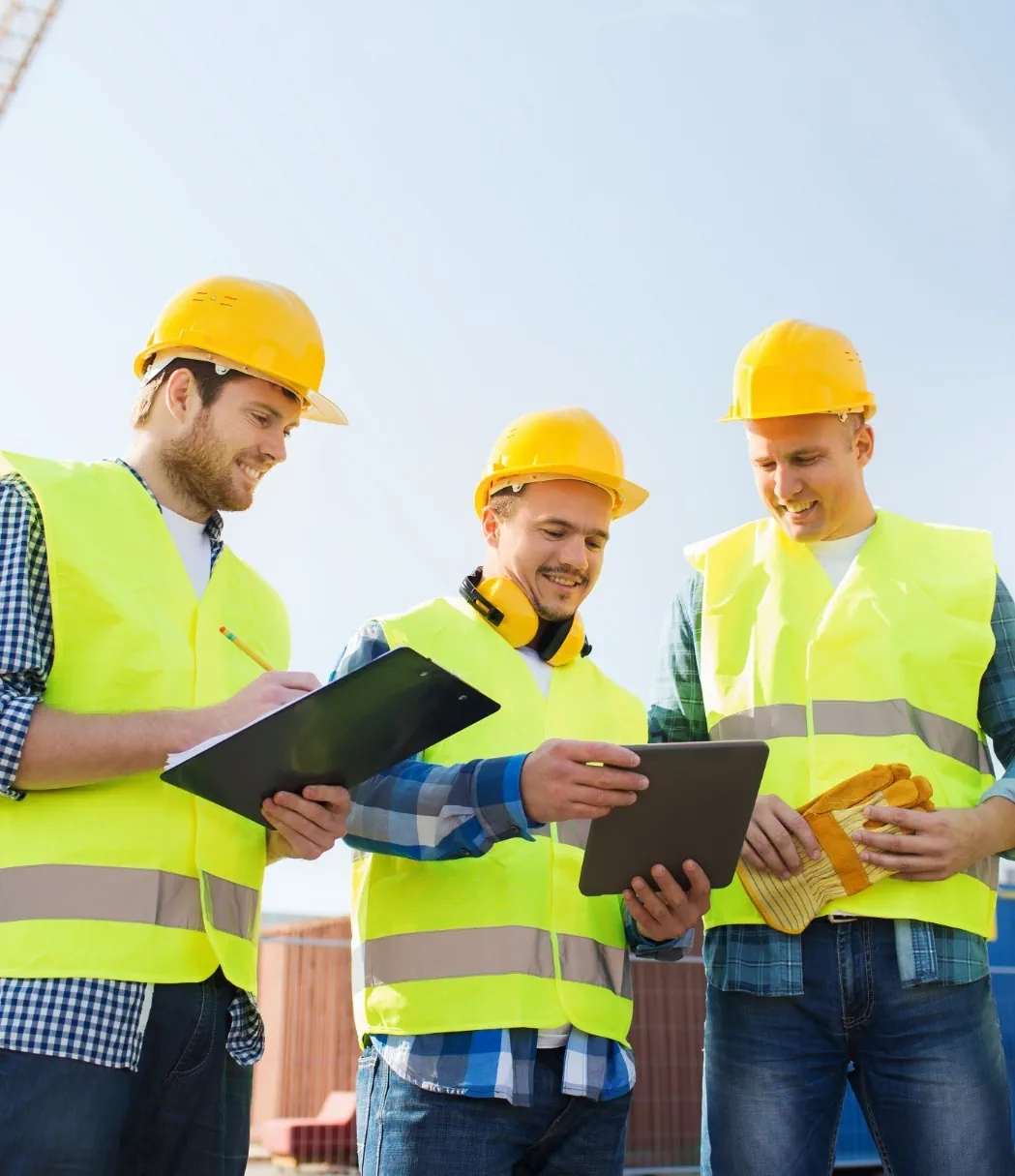 2478+

Projects Completed

5,454

Inspections

1789+

Permits Approved

289+

Violations Legalized
Discover Hidden Issues With Thermography Inspections!
Our advanced thermography inspections reveal hidden problems, saving you time and money on repairs. Schedule your scan now.
Request A Quote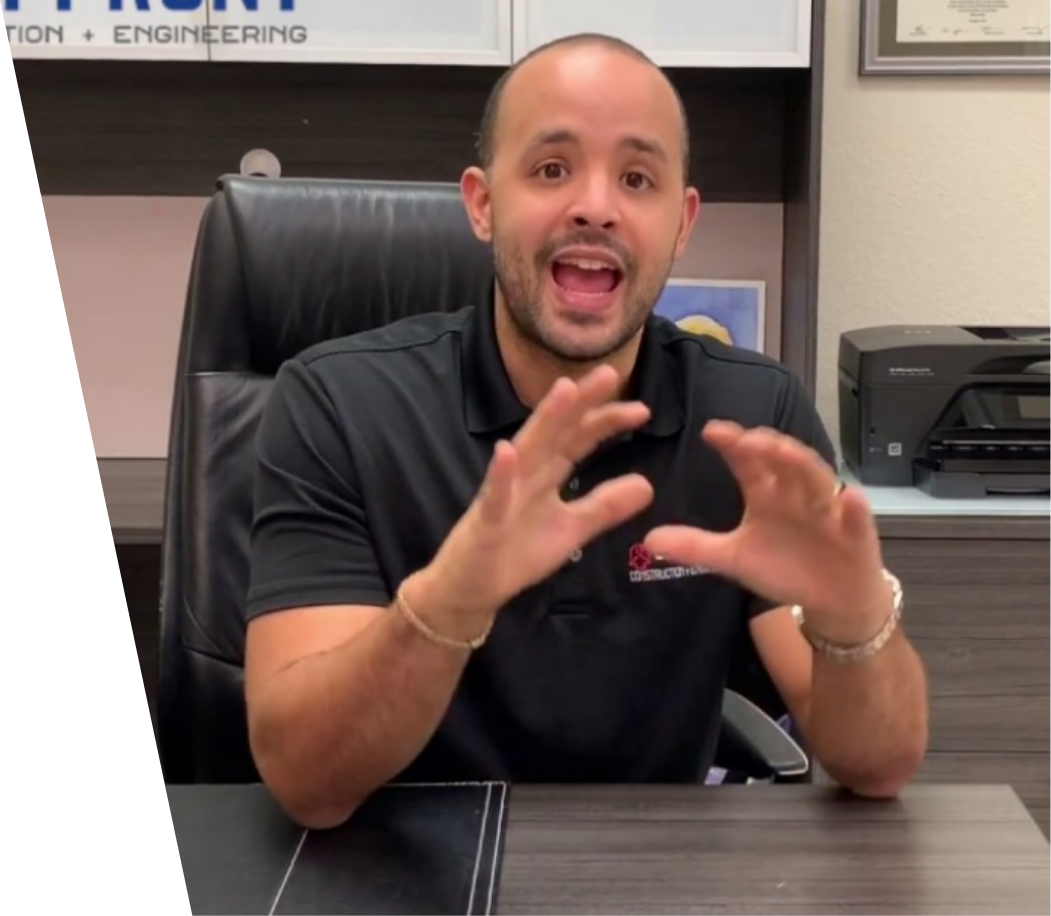 Our Services Include But Aren't Limited To
Foundation Inspection
When inspecting a building's foundation, we evaluate the walls for cracks or damage, examine the footing for any uneven settling or shifting, and keep an eye out for signs of moisture intrusions such as staining or efflorescence.
Framing Inspection
Our engineers examine the structural integrity of framing elements, which include studs, beams, and joists, while also verifying that they are properly joined.
Roof Inspection
We inspect the roofing materials for their condition and age, which includes shingles or tiles. We also check for proper flashing and sealing around roof penetrations, such as chimneys or vents, and verify that the roof has proper ventilation to prevent moisture buildup.
Wall Inspection
Our team evaluates the structural integrity of exterior and interior walls and also verifies that wall members, such as studs or blocks, are properly fastened and connected.
Floor Inspection
We focus on ensuring the safety and stability of flooring materials by assessing their structural integrity, whether it's concrete or wood. Checks are conducted to ensure that the flooring materials are properly supported and securely connected to the subfloor or foundation.
Ceiling Inspection
The inspectors make sure to thoroughly examine the structural integrity of ceiling materials like drywall or plaster and also ensure that these materials are properly supported and connected to the framing members discussed at the beginning of our services section.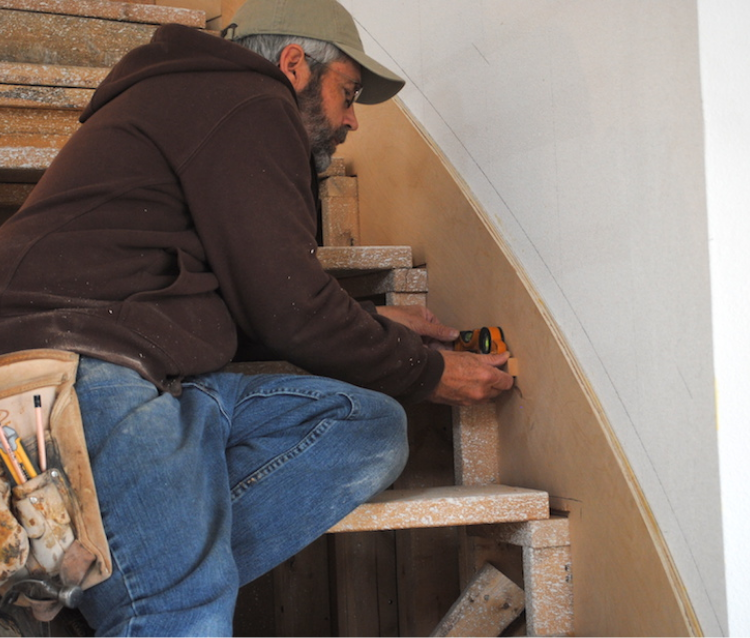 Stair Inspection
We carefully evaluate the structural integrity of the stairs including the treads, risers, and handrails. We also make sure that the rise and run measurements are proper, which guarantees that the stairs are easy to use while also being safe.
Balcony and Deck Inspection
We inspect every aspect of the structure, including the supporting members and deck surface. We ensure that all members are properly connected to the building and that there is adequate support to keep everything secure.
Initial consultation
You can call us at our contact number or send us an email. Our team will be happy to answer any questions you have and explain how we fit into the picture. This session will help us know each other better.
Scheduling & Inspection Process
We offer flexible scheduling, including after-hours and weekend appointments, to accommodate your needs. Our certified technicians conduct a thorough inspection of your building, equipment, or machinery, looking for thermal patterns and temperature variations that may indicate potential problems.
Analysis and Reporting
After the inspection is complete, our team analyzes the data collected during the inspection and prepares a detailed report for you. The report will include an analysis of any potential problems or defects found during the inspection, as well as recommendations for corrective action.
Follow-up and Maintenance
If any potential problems or defects are found during the inspection, our team works with you to develop a plan for corrective action. We also offer regular maintenance and follow-up inspections to help ensure that your equipment and machinery continue to operate at peak efficiency.
Book Professional Thermography Services!
Request a Free Quote
Request a Free Quote
"*" indicates required fields
Frequently Asked Questions
What are the advantages of infrared thermography?
It can quickly detect water infiltration, air infiltration, mold, overheating, and more – making it a great choice for residential, commercial, homeowners association, and commercial real estate individuals. Use it to evaluate the efficiency of mechanical systems and to identify potential fire hazards. With infrared thermography, you can enjoy improved safety, efficiency, and peace of mind – all without large, costly repairs.
What types of equipment are used in Infrared thermography electrical inspection?
The following are the major primary equipment used:
Infrared cameras and optics
Thermal imagers
Imaging software
Temperature guns
Surface thermometers
Scanning pyrometers
How is infrared thermography different from other methods of temperature measurement?
It does not require any physical contact with the object being tested. Instead, it uses infrared radiation to measure temperatures from a distance. To know better, you may also check out this journal on the National Library of Medicine which states that along with healthcare, IR thermography is a massive plus point for maintenance and building inspection to prevent life-threatening dangers.
How can infrared thermography help detect problems?
In IR thermography, professionals use a special camera that detects infrared radiation emitted by objects. It works on the principle that all objects emit thermal radiation, and the amount and type of radiation emitted vary depending on the object's temperature. The camera captures this radiation and converts it into a visual image, which displays the temperature distribution of the object. This image is called a thermogram, and it shows the temperature variations across the object's surface. And once a professional IR thermographer analyzes these images, they can identify any temperature abnormalities that may indicate problems such as energy loss, water damage, electrical faults, or mechanical defects. If you wish to know more about IR thermography and its inspections, you might want to visit thisgovernment website and know better about the process.
What is the cost of advanced infrared thermography services?
The cost will vary depending on the size of the property/structure and the extent of the services rendered. Generally, an infrared inspection of a standard-sized home can range from $250-$600. It should be noted that this number is just an average and shouldn't be considered a benchmark, since the cost depends on a lot of factors, and for a commercial structure, this price won't be a good range to compare. If you want to know whatSouffront charges, do get in touch with our team and we can arrange a free 30-minute consultation to discuss it and much more.
See Beyond The Surface – Call Today!
Receive Professional Guidance and Keep Your Property Up to Date – Get Your Inspection Today!
Request a quote