About Souffront
About Souffront
Souffront Construction & Engineering (SCE) is a full-service professional engineering and construction management company dedicated to delivering exceptional service. Our focus is centered on providing clients with safe and compliant construction, engineering and inspection services, enabling their businesses to operate with the highest standards possible. At Souffront, safety is paramount – we prioritize client well-being and ensure every project results in success.
Our team combines technical expertise, years of experience, and a resourceful attitude to deliver exceptional projects. We aim to exceed expectations with every service we provide, striving for consistency in our everyday mission.
Strategically headquartered in Fort Lauderdale, we tap into a vast market, serving Miami, West Palm Beach, Naples/Fort Myers, Tampa, Orlando, and Jacksonville.
Learn More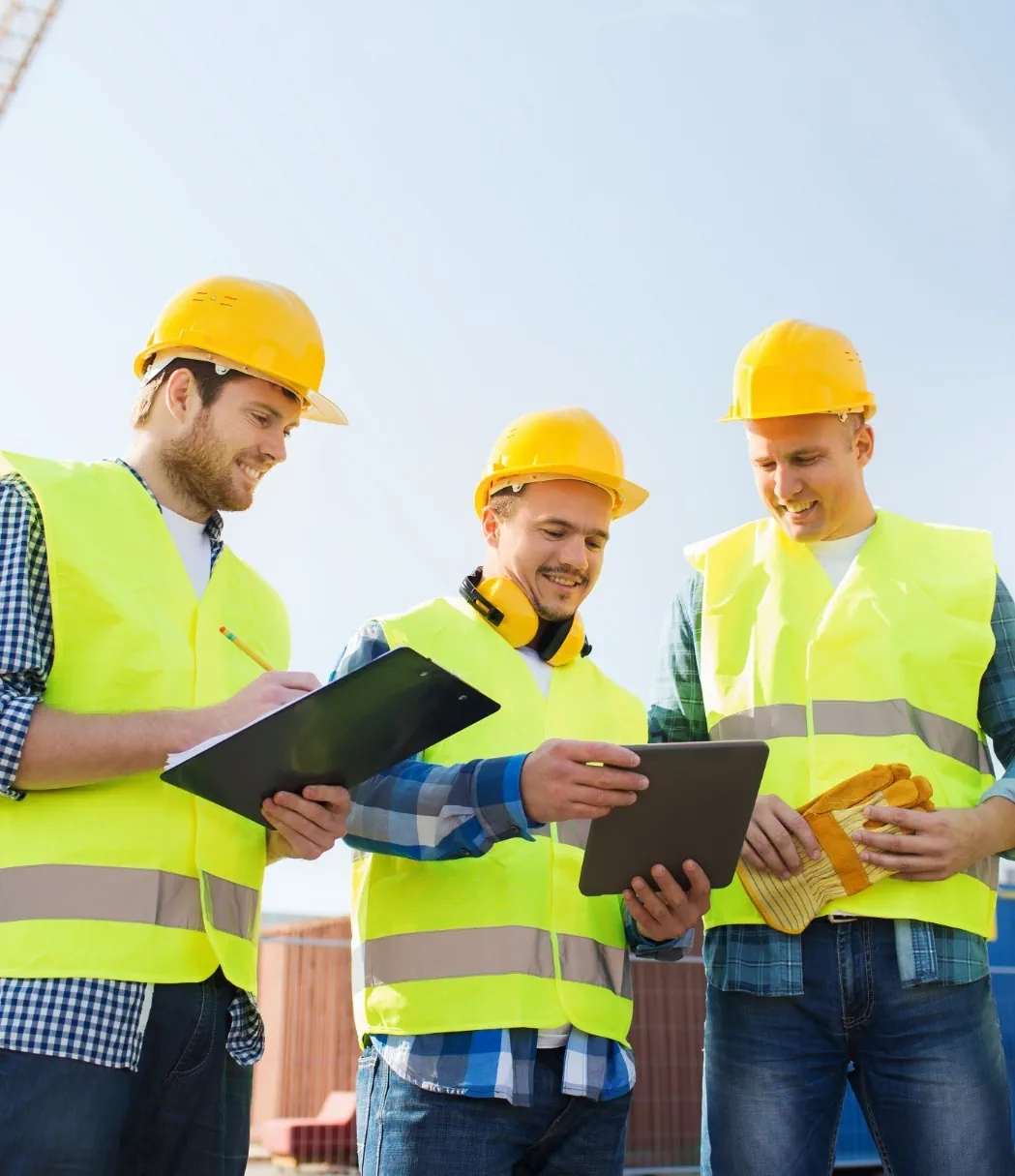 2478+

Projects Completed

5,454

Inspections

1789+

Permits Approved

289+

Violations Legalized
How Does Souffront Construction And Engineering Work?
Initial Consultation
We discuss your project vision and scope and provide recommendations based on our expertise. We also address any concerns you may have, ensuring a clear understanding of your goals and expectations.
Fast Quoting
You receive a quickly-prepared, detailed and accurate quote from our team. We'll outline all costs and fees involved in the project and offer options to fit your budget. We send it via email.
Service Scheduling
We work with you to develop a project timeline that fits your needs, and provide regular updates on progress to keep you informed every step of the way.
Accurate Reporting & Support
Count on our certified engineers for comprehensive, precise reports delivered in digital and hard copy formats. We're dedicated to quality, providing ongoing support and prompt resolution of post-project concerns.
Skeptical? Let our customers speak for us
Words Of Appreciation : Hear From Our Satisfied Customers
John and his team are fantastic!
Had the opportunity to work with John from Souffront construction & engineering on an exterior structural concrete restoration & Renovation project in Miami Florida and my overall experience with their team was fantastic. I will reach out to them for my next 40 Year Recertification Concrete restoration project. Thank you
Impressive, fast and knowledgeable
Excellent Experience with Souffont Construction & Engineering!!!! The whole team was very knowledgeable and supportive and led me step by step through the process of a 40 year certification on a commercial building. They are very fast and responsive and were able to assist my colleague with obtaining a proposal on a large construction project aswell in less than a week!!!!
They love what they do. I saw that in my work.
I have worked with Souffront Construction for about a year now. I highly recommend their services if you're looking for a contractor that is reliable, knowledgeable, and passionate about what they do.
True professionals with affordable services
I'm a property manager of about 200 units. I've worked with Souffront Constructions for almost two years. They are very professional, cost effective and time efficient. I strongly recommend them.
I recommend John and his team
We worked with Souffront Construction & Engineering for a 40-year certification and then we did the repairs. They are highly qualified and John and his team gave us confidence, efficiency, and punctuality. Thank you for making this process much easier for us.
Get the Latest Insights
Unraveling the World of Inspection, Engineering, and Construction
Start Your Project With Us
Need a reliable construction and inspection partner? Let's discuss how we can help.
Request a quote