Expert Threshold Inspection Services for a Safe and Sound Home
Improved Safety For Your Building
No more feeling uneasy about the safety of your structure or property. Our certified threshold inspector conducts a comprehensive inspection of your building to ensure it's structurally sound and secure for the occupants. While the inspection goes on, we'll be on the lookout for any major issues like cracks, foundation problems, or any sort of structural defect that impacts your structure's safety. If there are any issues that we identify early on, we help prevent them which come to you in the form of costly repairs and ensure safety for your family or any occupant.
Invest in your property and family's safety through a professional threshold inspection service and prevent any future mishap.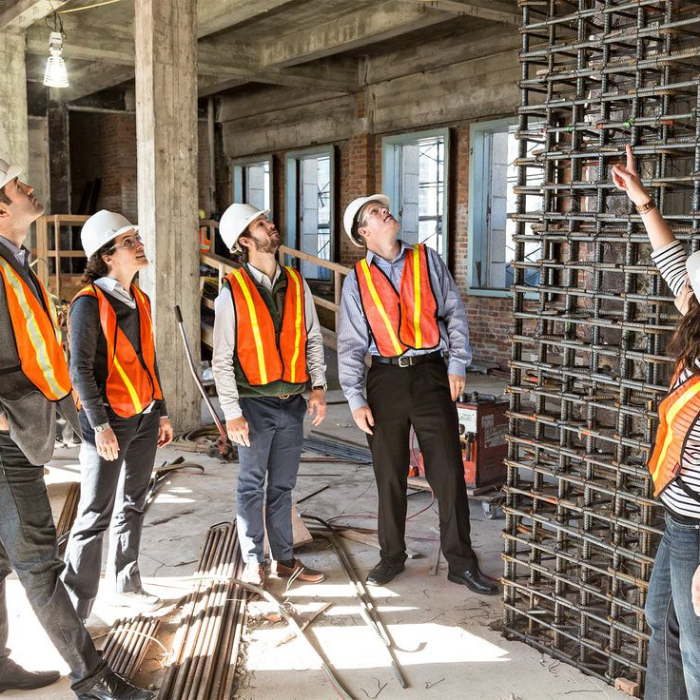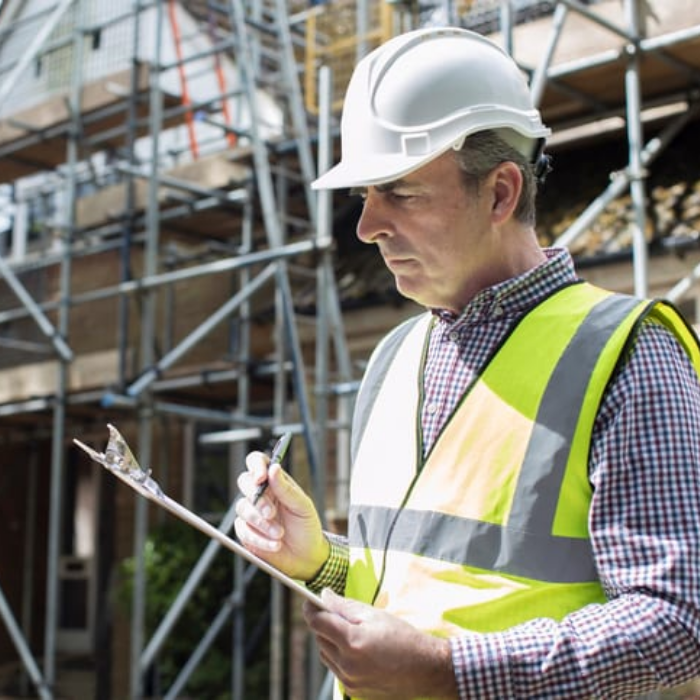 Say Goodbye To High Energy Bills
If you're looking to enhance energy efficiency in your home or business, a threshold inspection service might just be the key. Structural engineers identify and address air leaks around doors and windows and help to significantly reduce energy waste and lower your utility bills. A thorough inspection will reveal areas where the air is escaping, allowing you to take targeted action to seal those leaks and improve insulation.
Not only will this help you save money on energy costs, but it will also make your space more comfortable year-round. You can achieve greater energy efficiency without sacrificing comfort or convenience. Let us help you make your home or business more sustainable and efficient today.
Your Structure Is Much More Durable Now
Engaging in a threshold inspection service can prove to be the catalyst for bolstering the longevity and resilience of your building. Our team of threshold inspectors brings out any potential weaknesses or vulnerabilities and takes proactive measures to prevent future damage and ensure the longevity of your property.
Neglecting this critical area can lead to costly repairs and even compromise the safety of those who use the building. With a thorough inspection, you can address any issues before they become major problems, saving you time and money in the long run. Don't leave the structural integrity of your building to chance. Invest in a professional threshold inspection service today.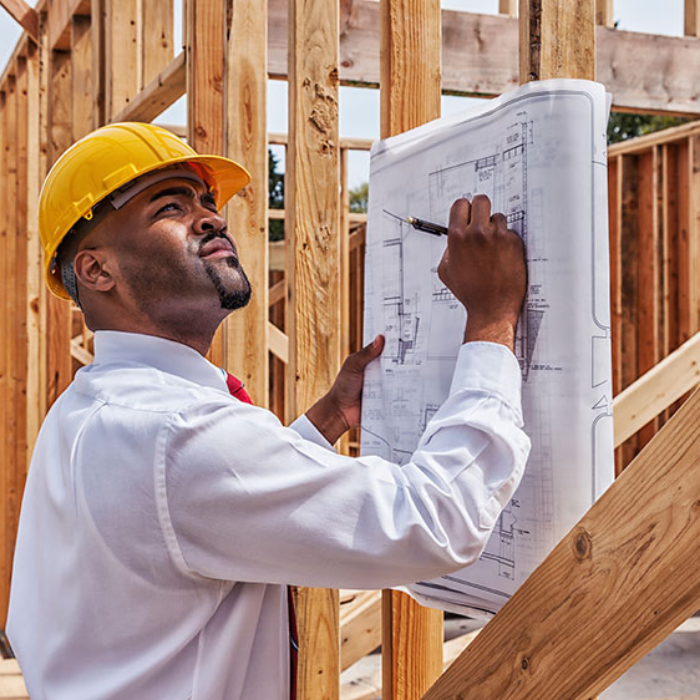 Your Structure Complies With The Local Codes
As a Florida-registered construction firm, we are aware of how important it is to comply with the local building codes and regulations, whether you're a building owner or a builder yourself. Ensuring that your project meets all necessary regulations is essential to avoid costly fines and penalties. Moreover, it provides peace of mind knowing that your building is safe and secure for its occupants.
To this end, we offer comprehensive inspection services that guarantee compliance with all applicable codes and standards. Our team of experienced inspectors has an in-depth understanding of Florida's building codes, including the nuances that can be overlooked by those less familiar with the regulations.
Trusted by Companies and Homeowners Associations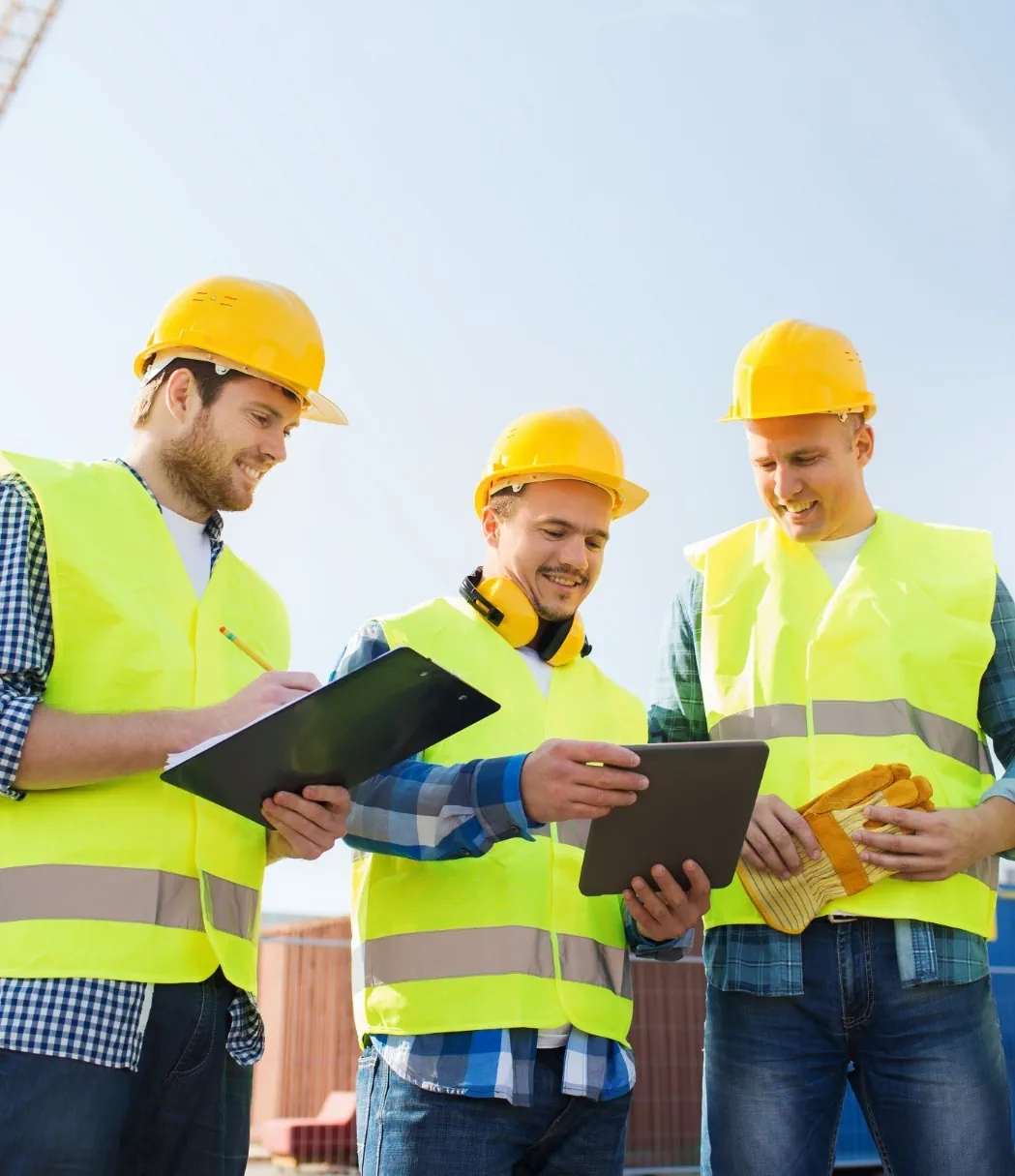 2478+

Projects Completed

5,454

Inspections

1789+

Permits Approved

289+

Violations Legalized
Ensure Safe Thresholds – Book Now!
Avoid hazards and code violations. Our threshold inspections guarantee compliance and security for your building. Get started today.
Request A Quote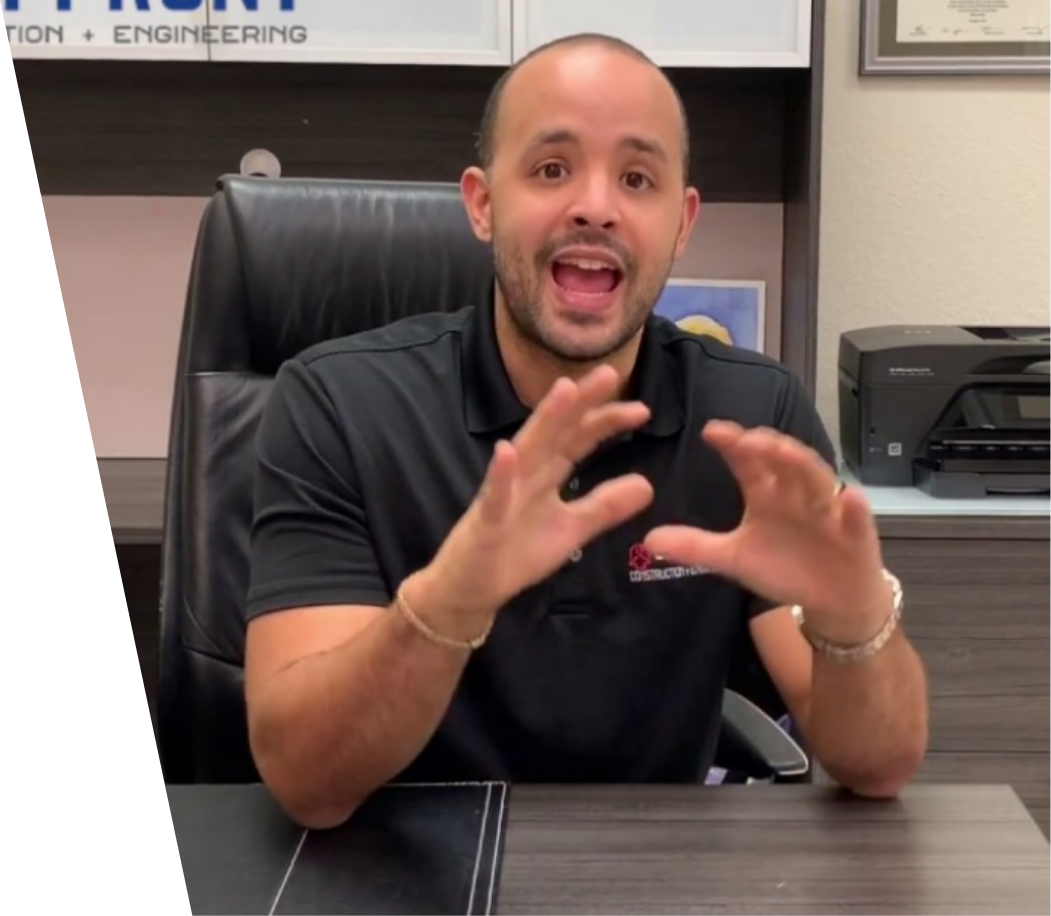 Our Services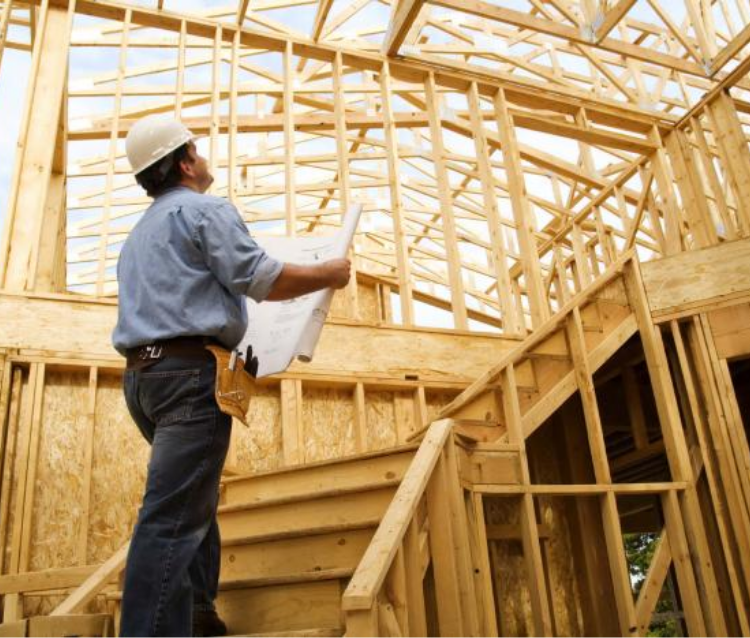 Structural Inspection
We assess the building's structural integrity by inspecting the foundation, walls, floors, and roof for any potential structural defects, cracks, or settlement issues. Additionally, we evaluate the building's ability to withstand natural disasters such as earthquakes, floods, and hurricanes.
Foundation Inspection
We inspect the foundation walls and footings for any movement or settling over time, analyze the drainage system for proper function, and focus on identifying potential future issues. We determine if the foundation can support the building load.
Fire Safety Inspection
We regularly inspect our building and its occupants for fire safety by testing alarms, sprinklers, and extinguishers, and ensuring compliance with fire codes. We also identify hazards and suggest improvements to prioritize community safety and prevent fires.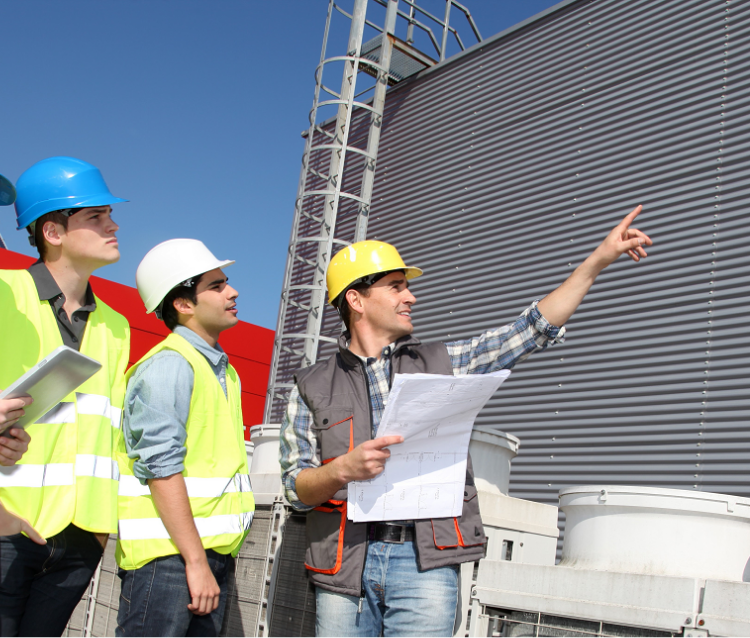 Access and Safety Inspection
We inspect accessibility features, emergency exits and safety systems, ensuring comprehensive safety assurance for building occupants. We remain vigilant to identify potential hazards, with a goal of immediate attention. The goal is to ensure occupant safety doesn't get compromised.
Our 4-Step Threshold Inspection Process
Scheduling an appointment
You can contact us through our website or give us a call to schedule an appointment for the inspection. We will require some basic information about your building, such as its location, size, and age.
Inspection
Our team will conduct a thorough examination of your building's threshold to determine its structural integrity and compliance with relevant regulations. Our engineers use the latest equipment to ensure every aspect of the threshold is inspected.
Report
After completing the inspection, we will provide you with a detailed report highlighting any issues found during the examination. The report will also include recommendations on how to address any problems identified, sent via mail.
Follow-up
Our team will be available to answer any questions you may have regarding the report and provide further guidance on how to proceed. Ongoing support and maintenance will ensure you don't face any issues.
Book Professional Threshold Inspections!
Request a Free Quote
Request a Free Quote
"*" indicates required fields
Frequently Asked Questions
What is a structural building inspection?
As the name suggests, structural building inspections are carried out by a qualified and certified building inspector to determine the structural integrity of a building. It is typically a pre-purchase process that involves the virtual assessment of a building to get a detailed report of the structural condition of the building. A thorough inspection can reveal hidden problems that may not be visible to the naked eye, such as cracks, leaks, or other signs of damage. By identifying these issues early on, property owners can take proactive measures to address them before they become more serious and costly to repair.
Why do I need a structural building inspection?
A structural building inspection is a crucial step in ensuring the safety and longevity of your property. It involves a thorough examination of the building's foundation, roof, walls, and other structural components to identify any potential issues that may compromise its integrity. Without this inspection, you may be unaware of hidden defects that could lead to costly repairs or even pose a threat to the occupants' safety.
Think of it like a medical check-up for your home or commercial building. Just as you would visit a doctor to detect any health concerns, a structural inspection can uncover any underlying problems before they become major issues. By investing in this service, you not only protect your investment but also gain peace of mind knowing that your property is structurally sound. Don't wait until it's too late. Schedule your structural building inspection today.
What does a structural building inspection involve?
It is more of a process that involves a comprehensive assessment of a property's foundation, walls, roof, and other structural components. This inspection aims to identify any existing or potential issues that could compromise the safety and integrity of the building. A thorough inspection involves a detailed examination of the building's structural elements, including its framing, foundation, load-bearing walls, and roof structure. It also includes an evaluation of the building's electrical, plumbing, heating, and cooling systems. A professional inspector will use specialized tools and techniques to detect any signs of damage in a structural damage inspection. Conducting a structural building inspection helps property owners identify and address any issues early on, which can save them significant costs and prevent potential safety hazards in the future.
How long does a structural building inspection take?
A structural building inspection can take anywhere from a few hours to a full day, depending on the size and complexity of the property. However, the time invested in a thorough inspection can save you thousands of dollars in repair costs and provide peace of mind for years to come. A skilled inspector will evaluate the foundation, roof, walls, electrical and plumbing systems, HVAC, and other critical components to identify any potential issues that could compromise the safety and stability of the structure. They will also provide you with a detailed report outlining their findings and recommendations for repairs or maintenance. In short, investing in a comprehensive structural building inspection is a wise decision that can protect your investment and ensure your family's safety.
How much does a structural engineer inspection cost?
When it comes to ensuring structure safety and integrity, a building engineer inspection is a crucial step. The cost of such an inspection can vary depending on several factors, including the size and complexity of the building, as well as the location and experience of the engineer. Not just this, it also depends on whether it's a residential or commercial structural engineer inspection. However, it is important to remember that investing in a thorough inspection can save you thousands of dollars in potential repairs or liability issues down the line. A skilled engineer can identify any potential structural issues before they become major problems, giving you peace of mind and potentially increasing the value of your property. So while the cost of an inspection may seem like an added expense, it is truly an investment in the long-term safety and security of your building.
What if there are issues found during the inspection?
If issues are found during the inspection, it's important to stay calm and assess the situation objectively. It's natural to feel anxious or frustrated, but remember that identifying problems early on can save you from costly repairs down the line. Take the time to understand the severity of the issue and its potential impact on your property. Discuss your options with a qualified professional, and don't be afraid to ask questions or seek a second opinion.
What's included in my structural engineering building inspection report?
Two things:
Residential Building Inspections

Commercial Building Inspection
Residential
Homeowners can hire a building inspector for their residential building inspection services when they're ready to purchase or build a new home or when they're planning a major renovation project for their home. If you're not familiar with how this works, feel free to consult a professional structural building inspector that'll enlighten you and help you with the building inspection. A professional home inspector would visit your property and evaluate it according to the predefined criteria.
Commercial
It is the best idea to seek the help of a building inspector whenever you want to invest in commercial property which can either be buying a new building or taking up a major renovation project. To get the best possible outcome from your project, you need to hire a professional structural building inspector who would take a broad view of the property you intend to invest in and provide a detailed report about the condition of the entire property and the possible expenses to expect if you decide to purchase the property.
* Miami-Dade Requires That Parking Lots Contain A Minimum Of 2 Foot-Candles Of Light.
Only REQUIRED For Properties In Miami-Dade County
How long does a structural building inspection take?
At Souffront, we provide structural inspection for residential and commercial buildings. Our team of highly trained and experienced inspectors thoroughly assesses the condition of a property and identifies any potential issues that may arise in the future. Whether you're a homeowner looking for a structural home inspection to ensure the safety of your family or a business owner seeking to protect your investment, we have the expertise to meet your needs. Our inspections cover everything from structural integrity and electrical systems to plumbing and HVAC, giving you peace of mind and helping you make informed decisions about your property. Our commercial and home structural engineer inspection includes attention to detail and a team you can trust to provide the highest quality inspection services.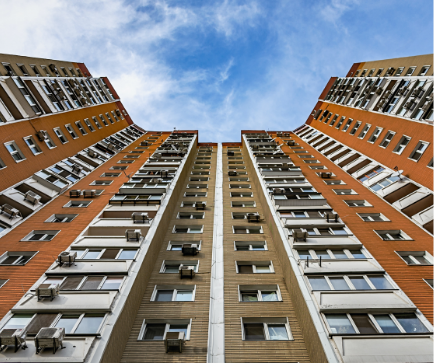 Single-family homes, multi-family apartments, and condominiums.
Office buildings, retail stores, restaurants, and warehouses.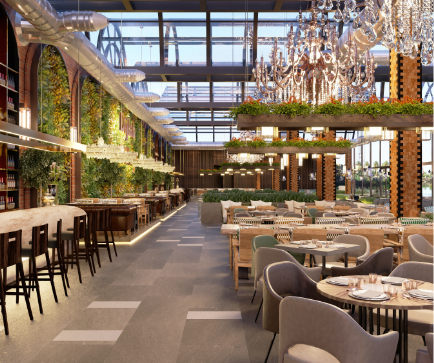 Factories, manufacturing plants, and processing facilities.
Hospitals, schools, universities, and government buildings.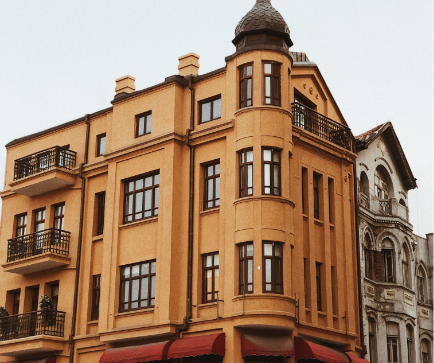 Structures such as bridges, dams, and tunnels.
Stay Safe With Our Threshold Inspections!
Receive Professional Guidance and Keep Your Property Up to Date – Get Your Inspection Today!
Request a quote