Thorough Seawall Inspection for Optimal Protection
What is a Seawall Inspection?
This inspection analyzes the underwater conditions of seawalls. A professional diver checks the seawall or near water structure's elevation, grading, soil properties, depth, materials, exposure to hydraulic pressure and levels, stability, and condition. The inspection also includes a comprehensive report, photographs, and video so the client is up to date with every step of the process.
Early Damage Detection To Prevent Major Problems
Regular inspections can help detect damage early on, which can prevent major issues in the future. These inspections can reveal cracks, holes, and other forms of damage that can compromise the integrity of the seawall. Repairs can be made quickly and cost-effectively, preventing more extensive damage and avoiding the need for expensive replacements.
Seawall inspections can also identify potential problems such as erosion and shifting soil that may require attention before they become more severe. With a professional seawall inspection service, you ensure the safety and longevity of your seawall.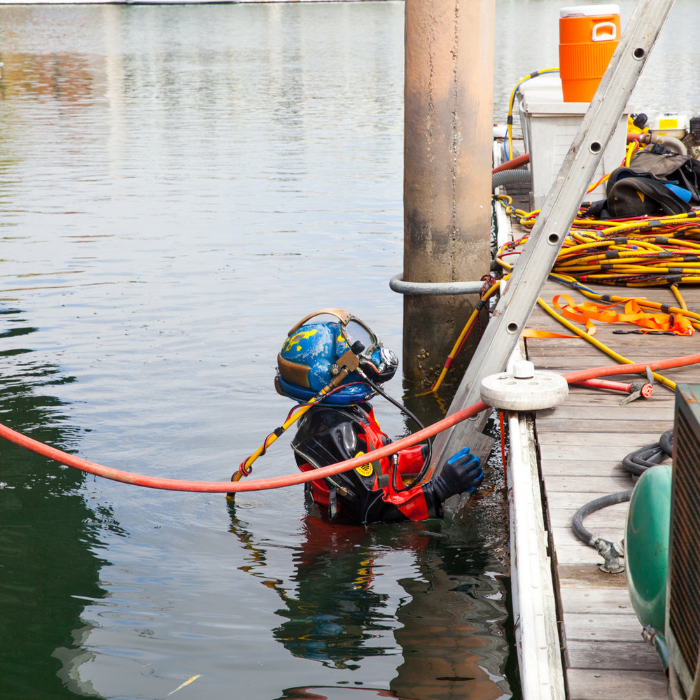 Boost The Value Of Your Coastal Property
Seawall inspections are a valuable investment for coastal property owners. With frequent inspections and seawall maintenance, you demonstrate that you are taking proactive measures to protect your property from potential damage caused by coastal erosion and storms. This can significantly increase the value of your property, especially if you plan to sell it in the future.
Prospective buyers will appreciate the added protection and peace of mind that comes with a well-maintained seawall, making your property more attractive and competitive in the market. Professional inspections can help identify any potential issues, get them eradicated early on, and finally improve your property value and aesthetics.
Remain Stress-Free With Professional Inspections Ensuring Safety
Damaged or poorly maintained seawalls can attract people onto the seawall, putting them at risk of injury. Seawall inspections can identify potential hazards and allow for quick repairs to be made, preventing accidents and liability issues. Moreover, these inspections ensure that the seawall is structurally sound and can withstand harsh weather conditions. You can remain stress-free knowing that your property is safe and secure.
If you're searching for a seawall inspection near you, contact our team today and we'll provide a free no-obligation consultation to understand your needs and explain how we fit into the picture.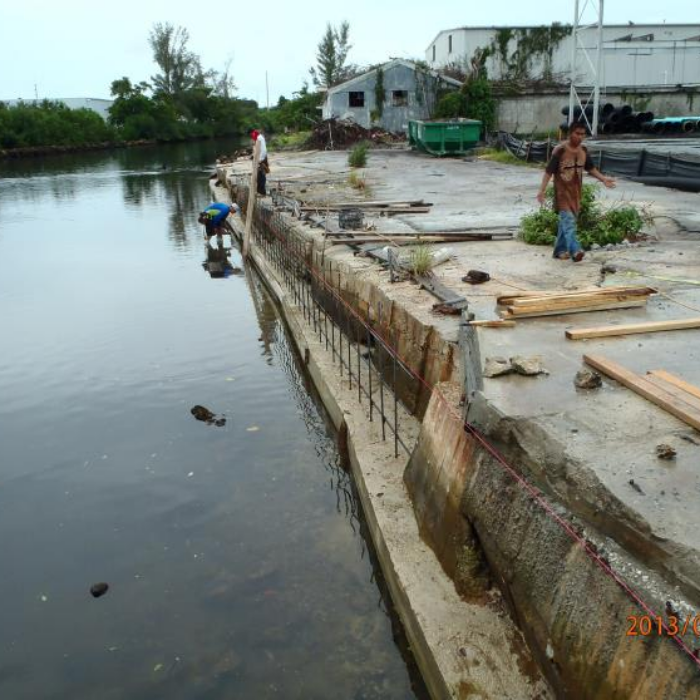 Avoid Costly Repairs And Save In The Long Run
A seawall inspection service can help you save money in the long run. By identifying potential problems early on, you can avoid costly repairs and replacements.
Regular maintenance and repair can also help extend the life of your seawall, reducing the need for more frequent and expensive replacements. Additionally, the cost of regular inspections is far less than the cost of dealing with the consequences of flooding or erosion caused by a damaged seawall.
Trusted by Companies and Homeowners Associations







Our Seawall Inspections Include (But Are Not Limited To)
Structural Inspection
Crack detection and analysis
Corrosion detection and analysis
Seepage analysis
Stability analysis
Erosion analysis
Geotechnical Inspection
Soil analysis
Foundation analysis
Seismic analysis
Hydrological Inspection
Wave analysis
Tidal analysis
Storm surge analysis
Environmental Inspection
Vegetation analysis
Marine growth analysis
Debris analysis
Material Testing
Concrete testing
Steel testing
Timber testing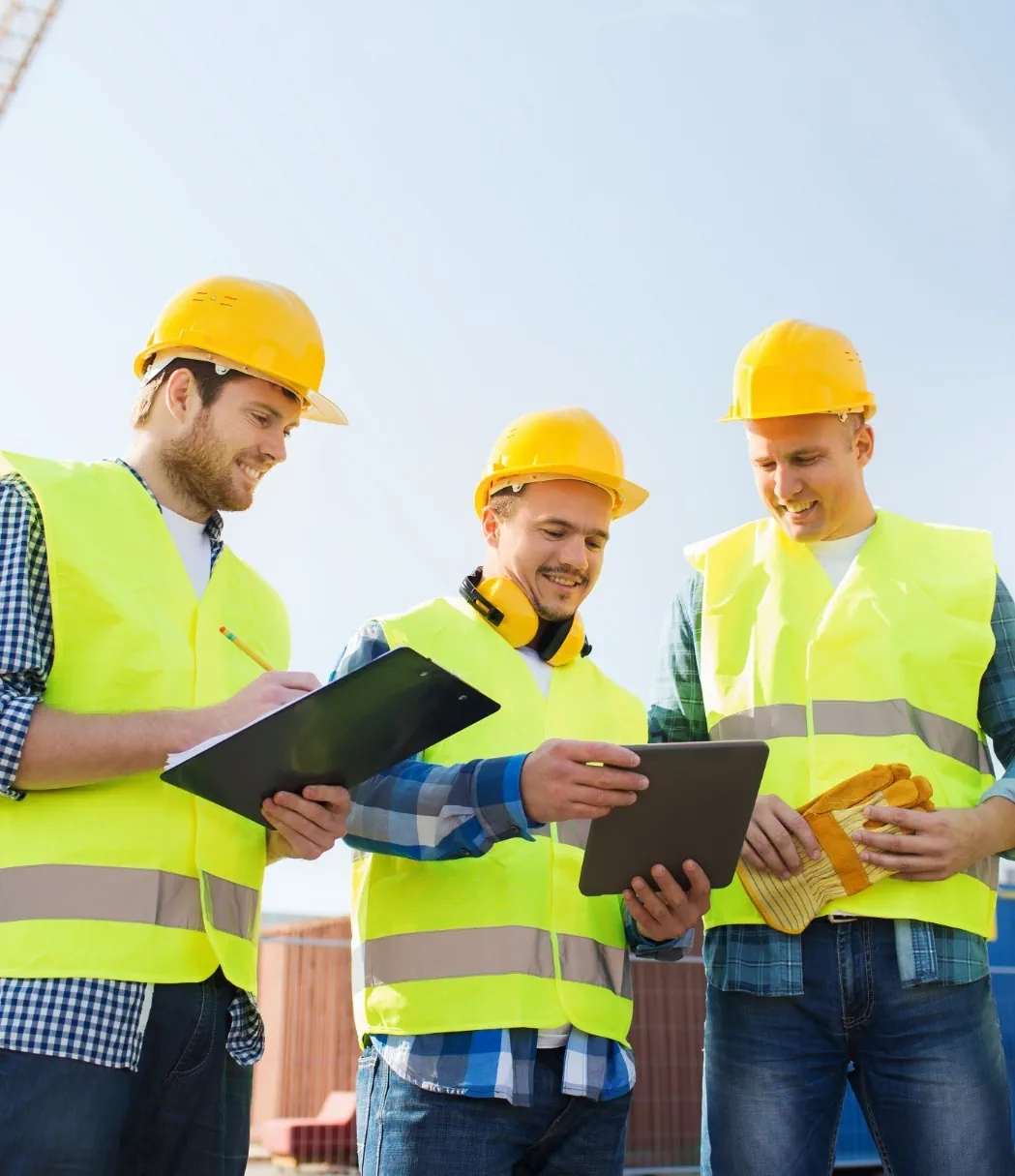 2478+

Projects Completed

5,454

Inspections

1789+

Permits Approved

289+

Violations Legalized
Secure Your Seawall – Act Now!
Don't wait for erosion to take its toll. Schedule a seawall inspection to safeguard your property from water damage and maintain its structural integrity.
Request A Quote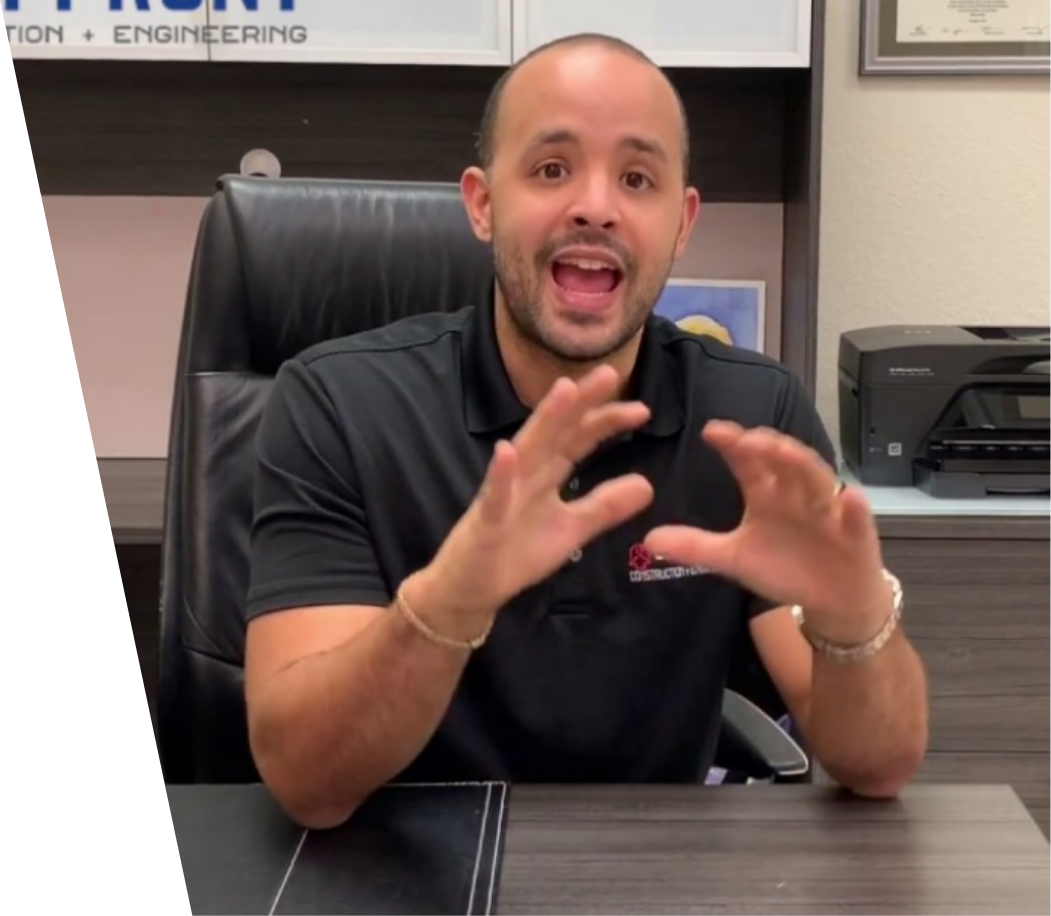 The Seawall Types We Cover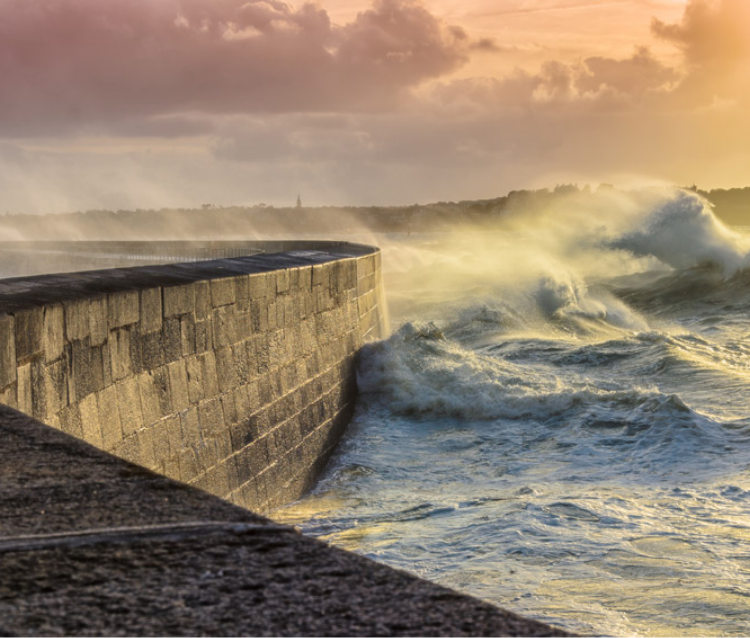 Vertical Seawall
A straight, vertical structure constructed from materials such as concrete, steel, or stone. It provides a stable and durable barrier against waves and water currents.
Curved Seawall
A structure with a curved face designed to redirect the force of the waves. The shape of the seawall reduces wave reflection and helps protect the shoreline from erosion and flooding.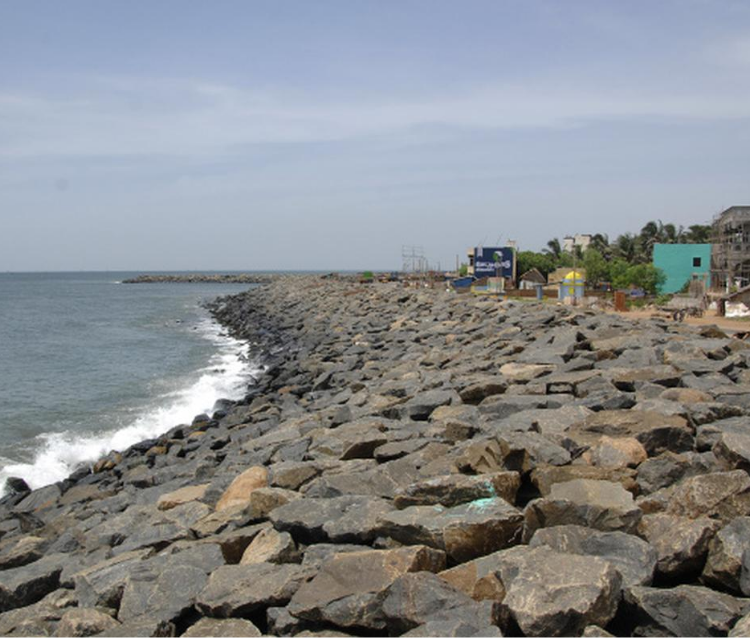 Mound Seawall
A sloping structure made of earth or sand. The structure is designed to absorb wave energy and minimize the impact of storm surges, providing an effective barrier against erosion and flooding.
Our 6-Step Process For A Seawall Inspection
Initial Consultation
We schedule a consultation to discuss your needs and gather information about the property.
Site Visit
Our team visits the property to conduct a visual inspection and assess any potential issues.
Report Preparation
We prepare a detailed report outlining our findings, including any necessary repairs or maintenance recommendations.
Review and Approval
We review the report with you and answer any questions you may have before obtaining your approval.
Follow-up Inspection
After any necessary repairs or maintenance have been completed, we conduct a follow-up inspection to ensure that everything is up to code and meets safety standards.
Final Report
We provide you with a final report detailing all of our findings and confirming that the property is structurally sound.
Book Expert Seawall Inspections!
Request a Free Quote
Request a Free Quote
"*" indicates required fields
Frequently Asked Questions
What is a threshold building?
According to Florida Statute Chapter 553 Section 71, a threshold building is defined as any building that is greater than three stories or 50 feet in height, or any building that has an assembly occupancy classification as defined in the Florida Building Code which exceeds 5,000 square feet in area and an occupant content of greater than 500 persons.
Threshold buildings are subject to stricter building code requirements due to their potential to cause significant damage or loss of life in the event of structural failure. These requirements apply to buildings that have structural elements which support vertical loads and lateral forces and are categorized as such due to their importance to the community.
The threshold building code requirements also apply to any building that is deemed to have a high risk of structural failure due to its location, occupancy, or type of construction. Additionally, any structure located in a Special Hazard Area or High-Velocity Hurricane Zone as defined by the Florida Building Code must comply with stricter building code requirements to ensure its ability to withstand severe weather conditions.
What is a threshold inspection?
A threshold inspection is a mandatory inspection required by the state of Florida for certain types of buildings. The inspection is designed to ensure that the structural elements of a building comply with the permitted construction documents and the Florida Building Code. The inspection is required for buildings that are categorized as threshold buildings, which are buildings that have structural elements that support vertical loads and lateral forces and are deemed to have a high risk of structural failure due to their location, occupancy, or type of construction.
A threshold inspection is required for buildings that are greater than three stories or 50 feet in height, or any building that has an assembly occupancy classification as defined in the Florida Building Code which exceeds 5,000 square feet in area and an occupant content of greater than 500 persons (already discussed in the previous question). The inspection must be conducted by a licensed threshold inspector (or Special Inspector) who is trained and qualified to inspect the structural elements of the building.
Who carries out a threshold inspection?
A threshold inspection must be performed by a qualified and registered threshold inspector, as per the Florida Administrative Code 61G1-25.003.
A threshold inspector is defined as an individual who is registered with the Florida Department of Business and Professional Regulation (DBPR) as a Threshold Inspector and has met the requirements for registration. These requirements include holding a current and valid certificate of competency as a General, Building, or Residential Contractor, or a Structural Engineer or Architect license issued by the State of Florida.
Also, to be accredited:
The professionals must possess a minimum of two years of experience in the field of structural architecture for threshold buildings.

The professional should have conducted structural inspections for a minimum of three years, with at least three of those inspections being for threshold structures, all within seven years of submitting their certification application.
What is the role of a threshold Inspector?
A special inspector (SI) or threshold inspector (TI) is an engineer or architect with specialized training and licensing in ensuring the safety and soundness of buildings. Their major duty is to make sure that the structural components of a building that is to be considered complete have passed all required inspections. CMU, cast-in-place concrete, steel reinforcement, shoring/restoring, post-tension wire, precast/prestress elements, metal studs, external window structures, and timber frame systems are only some of the structural elements that need to be inspected. The ability to climb ladders and navigate ordinary building terrain is a must for this position.
Additionally, a threshold inspector must check that the shoring and reshoring have been assessed to ensure they are in line with the shoring timetable and inspect all structural parts by the Threshold Inspection Programme. They may also keep tabs on the concrete's placement and conduct checks or queries in the field.
The inspector may participate in meetings with project engineers, other inspectors, and construction employees before the start of the project. They have to be committed to and supportive of the implementation of all site-specific safety and security procedures and processes.
How is the threshold inspection conducted?
The engineer or architect will thoroughly inspect the building before a set threshold. They will closely examine the report and compare it to the building's sketches and structural documentation of the components to be inspected. Once they arrive, they will assess various aspects of the building, such as the placement of concrete and its slump, structural elements and interfaces, grout placement, and reinforcement of steel parts before concrete construction. If there are any deviations from the guidelines or requirements, they will notify the general contractor or project manager who must address these issues before a declaration of compliance can be issued. Once all structural work is satisfactorily completed, the inspector will provide a signed and sealed declaration to the local compliance department certifying that all load-bearing components comply with approved documentation.
What is the purpose of a threshold inspection and why is it important for my building?
This inspection aims to assess the condition of your building's threshold, identifying any potential issues or defects that may compromise safety and functionality.
When you prioritize threshold inspections as part of your regular maintenance routine, you can ensure that your property remains in compliance with safety regulations. This not only minimizes the risk of accidents or injuries but also helps you avoid costly repairs down the line.
Don't let potential safety hazards go unnoticed. Take charge of your property's well-being by conducting thorough threshold inspections regularly. Your diligence will pay off in the long run, giving you peace of mind knowing that your building is safe and sound. You don't want to recreate the horrific scene from 1981, the Harbour Cay Condominium collapse which left 11 workers dead and 23 severely injured.
How often should I schedule a threshold inspection for my building?
The frequency of these inspections depends on various factors such as the size of the building, the number of occupants, and the type of activities that take place within the premises.
It is recommended that you schedule a threshold inspection at least once every six months. However, if your building experiences high traffic or heavy equipment usage, you may need to schedule more frequent inspections. Not just that, if there are any changes or renovations made to the building's structure or layout, it is crucial to schedule an inspection before resuming regular activities.
Through such inspections (and frequently as well), you can identify potential safety hazards and address them promptly to prevent accidents and injuries. It also helps you comply with safety regulations and avoid legal liabilities.
What are the common issues that can be identified during a threshold inspection?
Common issues that can be identified during a threshold inspection include: – Cracks or deterioration in the pavement – Unevenness or dips in the surface – Loose or missing fasteners or bolts – Improper slope or grade Furthermore, debris such as rocks or vegetation may accumulate on the threshold, which can hinder proper drainage. To maintain the safety and functionality of the threshold, it is crucial to promptly address these issues.
Will the inspection process cause any disruption to my daily operations or tenants?
The threshold inspection process is designed to be minimally disruptive but there may be some temporary inconveniences such as restricted access to certain areas during the inspection. So, it's advised to let everyone know of the inspection schedule in advance to avoid any confusion. And also, the inspector will work with the building owner to ensure that the inspection is conducted efficiently and with minimal disturbance to ongoing operations. So, seeing all this, we believe the inspection process shouldn't be much of a hassle for you or your tenants.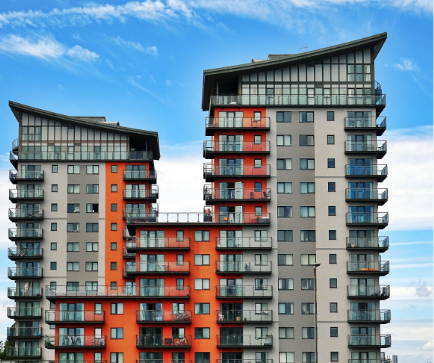 Single-family homes, multi-family apartments, and condominiums.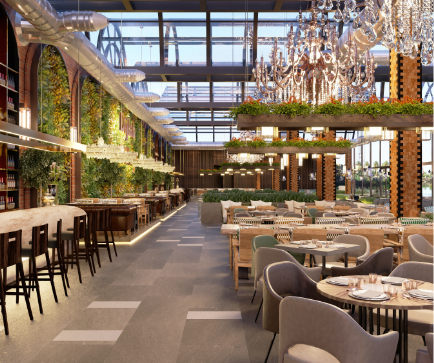 Office buildings, retail stores, restaurants, and warehouses.
Factories, manufacturing plants, and processing facilities.
Hospitals, schools, universities, and government buildings.
Protect Your Coastal Property!
Receive Professional Guidance and Keep Your Property Up to Date – Get Your Inspection Today!
Request a quote