Thermography Inspection Completed
Last Updated - August 16th, 2023 3:20 PM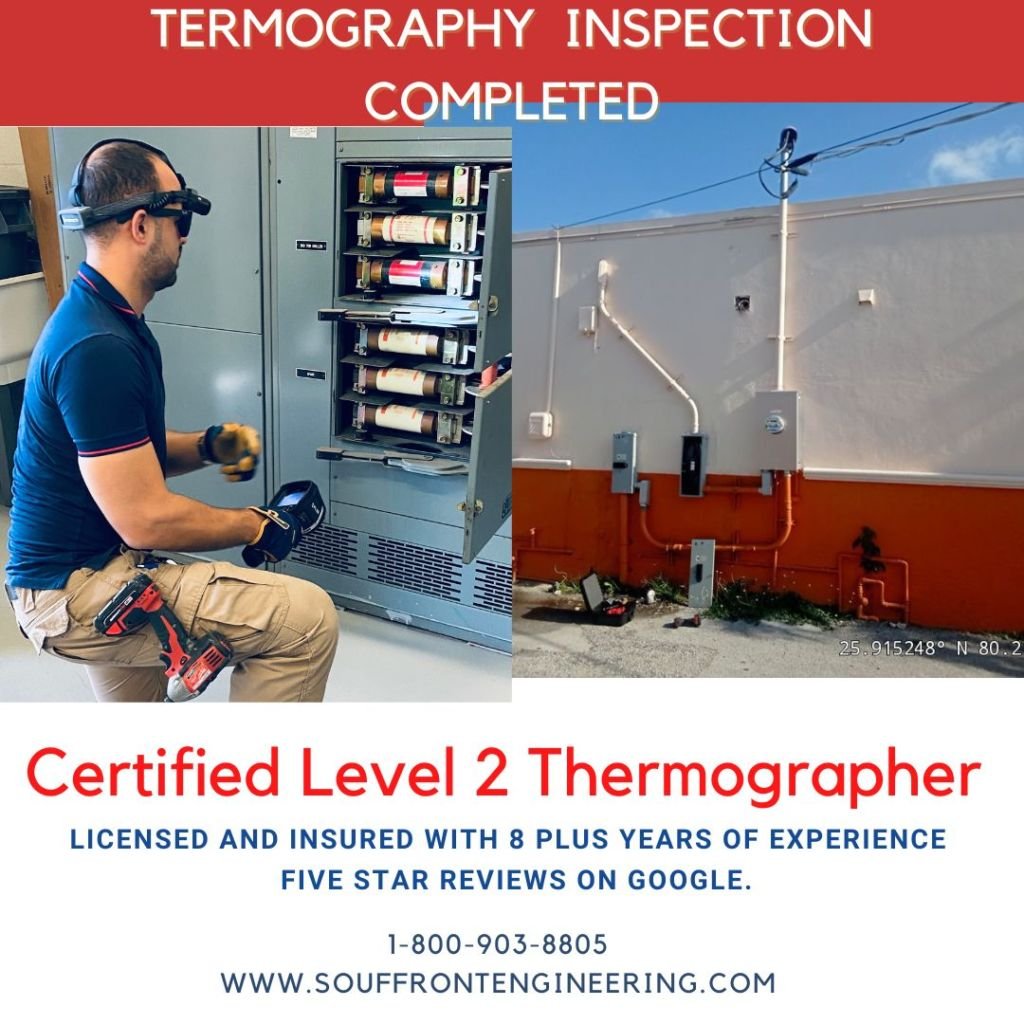 TERRY WRIGHT HOLDINGS LLC – Front View
For your thermography inspection, we follow the next steps.
Verify the number of electric panels.
Open the electrical panels
With the thermographic camera measure the temperature of the internal components: cables, breakers, fuses, etc.
Close the panels.
In the office Prepare the report using FLIR software.
John Souffront is a seasoned leader in the construction and engineering industry, with over a decade of experience at the helm of Souffront Construction & Engineering. Known for his unwavering commitment to excellence and innovation, John has propelled his firm to the forefront of the field, delivering cutting-edge solutions for complex projects around the country.
Build Your Project
Ensure safety and compliance on your construction site with our experienced team. Call us today.
Contact Us