Have Deteriorating Concrete On Your Hands? Here's A Quick Concrete Restoration Guide
Last Updated - July 13th, 2022 10:01 AM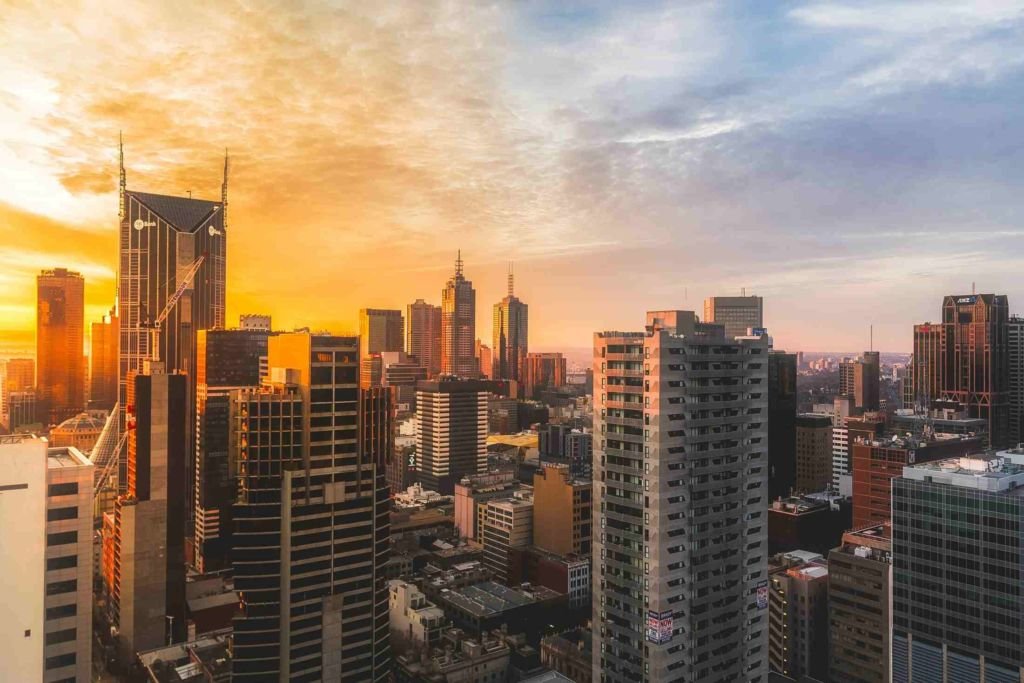 Nothing lasts forever, and this statement couldn't be more apt for concrete structures in the sunshine state. So many options are available to you on the solution front. Concrete restoration is just one of them. This blog covers all the basics- what concrete restoration is, why it might be the best option for you, inspections, engineers, contractors, contracts, warranties, etc.
Concrete Restoration & How It Differs From Concrete Repair
Concrete restoration is repairing old and damaged concrete with a specific focus on aesthetics. Restoring concrete returns it to its original appearance (this process is also used on sidewalks and driveways). However, there's a slight difference between concrete repair and concrete restoration. While repairing damaged concrete can fix any structural issues with the concrete, it doesn't benefit the aesthetics in any way. With concrete restoration, you're getting both benefits.
Why Choose Concrete Restoration Instead Of Re-Building From Scratch?
One of the main advantages of concrete restoration is that it's less expensive than new construction. Despite this, concrete restoration still gives you the appearance of brand-new concrete on your building. It also improves the overall look and repairs the structural problems' cracks. Fortunately, due to the cheaper cost, it's easier for businesses to stay on top of concrete repairs when they choose to do restorations. Timely concrete restoration can prevent problems from getting out of hand and prevent businesses from putting their customers and employees at risk.
Why Are Concrete Restoration Contractors Such A Necessity In Florida?
When moisture gets in the concrete, it causes the rebar to rust. The more rebar rusts, the more it expands (almost up to seven times its original thickness), exerting a force (more than 10,000 psi) that causes large cracks and spalling concrete. Seemingly minor problems on a building's surface can indicate much more severe problems beneath the surface that can only be determined by an experienced and qualified structural engineer.
The Perils Of Owning Property In Our Beloved Swamp State
Concrete restoration is a fact of life if you own a building. This is especially true if you own a building in Florida. The "salty air" is the main reason for this concrete failure. To rephrase it, the chlorides in the air make their way into the concrete. This causes the rebar inside the concrete to rust and start to expand. As a result, the concrete ruptures and cracks. This crack is called a "spall." These spalls can lead to a collapse. For this reason, Cities and Counties in South Florida take these matters very seriously.
Why Do You Need Regular Structural Inspections? 
We get it, inspections are a hassle, and more often than not, they are the preview of an upcoming expense. Yet, we still recommend that owners and custodians hire a structural engineer to perform an inspection of their buildings every few years. However, some signs of concrete deterioration can be found by doing a simple visual inspection conducted by maintenance personnel, managers, or custodians. here are some common occurrences to keep your eyes peeled for:
Concrete spalls—the deterioration of concrete
Lifting tile—tile that is raised because of deteriorated concrete
Rusting spots
Note- If you have found that a restoration project is necessary, it would also be the time to consider doing other related work, such as upgrading sliding glass doors and shutters, replacing railings, and repainting the entire building.
The Importance Of Choosing The Right Concrete Restoration Contractor
A restoration project is typically a straightforward process. Difficulties only arise when there is a lack of a knowledgeable team, with inadequate planning, partial information, lack of communication, and subpar worksite preparation. Thankfully, some procedures can help ensure proper repairs while minimizing unexpected problems.
The first requirement for a successful restoration project is communication, ensuring the project manager and owners understand the importance of these repairs. When the owner is in doubt about whether the work is necessary to preserve the integrity and safety of the structure, the project will most likely experience interference from said owners. Such issues will just result in increased costs and delays in completing the work. And the solution is as simple as possible. It all boils to finding the right concrete restoration companies and then choosing the best among them.
Things To Keep In Mind While Selecting Your Restoration Team
Once you're sure that the concrete repairs are necessary, selecting the right team for a successful concrete restoration project is crucial. And the first member of the team has to be you. Nobody can have a more significant stake in the restoration project's success than the structure's owner.
The Engineer & The Contractor
The next most important team member to select is a competent and experienced structural engineer who can also serve as a threshold inspector. Choosing a structural engineer begins by interviewing several engineering firms in the area with a record of successful concrete restoration projects.
After that, you want to select a contractor that will work willingly and collaborate openly and transparently with you and the engineer.
Good teamwork is essential here, which is why we recommend a one-stop shop firm that provides the entire team rather than venturing out in the wild and trying to put together your own 'A Team.'
The Questions To Ask Before You Consider Hiring A Concrete Restoration Contractor
Finding the right concrete restoration contractor isn't as simple as googling "concrete restoration near me ." Well, it could be, but we recommend a little more elbow grease. So we compiled a questionnaire for which you should have the answers before you sign any proposals or accept any bids.
What is the history of the company?
Who are the named owners of the company?
Do they hold the State of Florida Certified General Contractor's license?
What will be the size of the workforce?
Will they provide a detailed list of equipment that the team will use?
Do they have proper insurance coverage (general liability and workers' compensation insurance)?
Do they provide a warranty for their work?
The Cost And The Contract
After the selection of the right team, the next step is the negotiation of the contract. The standard stipulated sum contract just does not work for concrete restoration projects. Because while the scope of the project is known, the actual quantity of the concrete that will be required for the repair is just an estimate based on the engineer's inspection. The engineer cannot accurately determine the true extent of the damage until the damaged concrete is cleared away. Because of this particular uncertainty, a "unit cost" contract is typically the standard contract-billing format for concrete restoration work.
The Warranty And All The Terms And Conditions That Come With It
The warranty issue is another reason why hiring a contractor with substantial resources, and a proven history of honoring the warranties is vital.
The warranty on concrete restoration projects usually is five years on concrete repairs and waterproofing. Alteration on said repairs, however, may void a warranty. For example, if the owner installs carpeting or tiles that penetrate the surface of the concrete to install items on a balcony, the contractor will likely void the warranty.
If other types of work are done with concrete repairs, the warranties for that work can vary, depending on the kind of work done and the products used. In addition, if a restoration project includes sliding glass doors, railings, and painting the exterior, the owner should also receive warranties directly from the manufacturer as well, which the contractor provides with its final payment application.
NOTE- The repairs you commission are an investment, and it is essential to protect this investment. Therefore, the concrete must be waterproofed and painted as promptly as possible with materials and specifications designed for maximum protection. In fact, many restoration contractors now provide waterproofing and painting as part of their bids.
Let's Wrap This Up
The only person responsible for your property is YOU. As a building owner, it's your responsibility to cover your bases and educate yourself on all matters of integrity (structural & moral). Because negligence in this particular avenue comes with a hefty cost (more than just monetary cost at that). We've done our best here to make sure you're well equipped to handle a concrete restoration if you have one coming up. If you're doing your own research, we've included a handy glossary that you can refer to if you are new to the world of construction and restoration or even structural ownership.
Treat this as a beginner's guide and if you want to learn more then click here to talk to an expert!
New To This? Here Are Some Words You Should Be Familiar With
MCI — Migrating Corrosion Inhibitor
MH — Man Hour
Overhead Spall — Spall located on the ceiling of a patio, deck balcony, or catwalk.
PSI — Per Square Inch
Rebar — Reinforcing steel placed within a slab
SF — Square Foot
Slab spall — Surface spall on a patio, deck, balcony, or catwalk.
Spall — Deteriorated concrete
Through Spall — Spall goes entirely through the deck, patio, balcony, or catwalk.
AIA — American Institute of Architects
AutoCAD — Program used to create the drawings of the balcony and show the repaired areas.
Bond — Payment & Performance Bond are acquired by the contractor at the association's expense to ensure that the contract is completed and all sub-contractors and suppliers are paid.
CF ­— Cubic Foot
CGC — Certified General Contractor
CO — Change Order
Design Mix — a mix of concrete and corrosion inhibitors
ICRI — International Concrete Repair Institute
LF — Linear Foot
John Souffront is a seasoned leader in the construction and engineering industry, with over a decade of experience at the helm of Souffront Construction & Engineering. Known for his unwavering commitment to excellence and innovation, John has propelled his firm to the forefront of the field, delivering cutting-edge solutions for complex projects around the country.
Build Your Project
Ensure safety and compliance on your construction site with our experienced team. Call us today.
Contact Us