5 Common Defects You May Find During 40 Year Structural Inspection 
Last Updated - August 12th, 2022 7:22 AM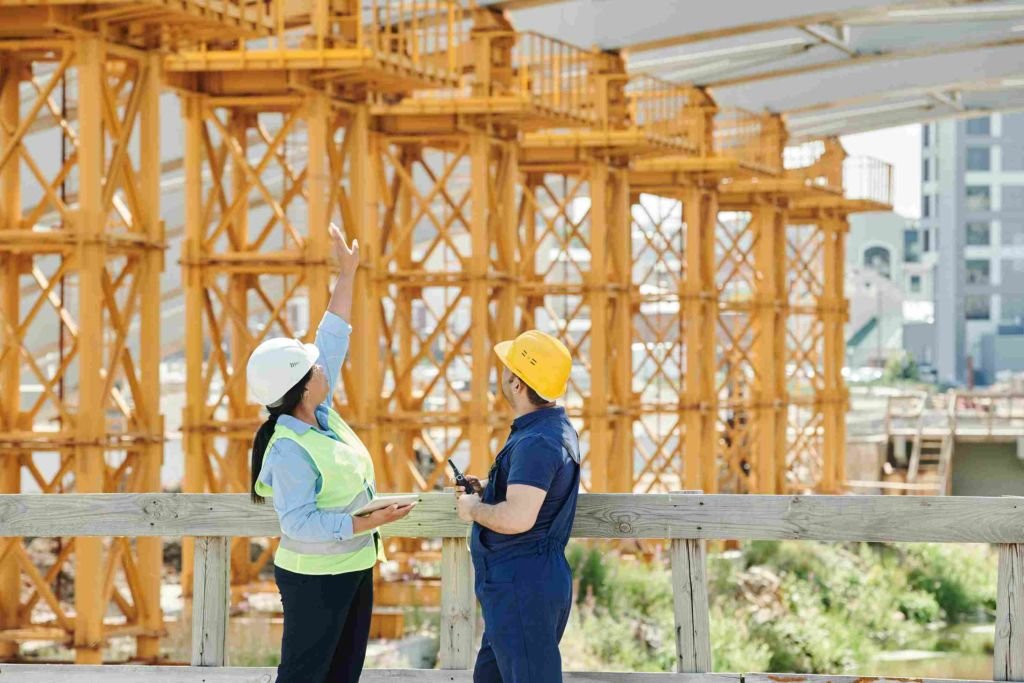 The 40 year structural inspection process, also called milestone inspections, is the most important safety scheme for your home. 
Such is the importance of this safety exercise that even the 40 year recertification of your building hinges on it. So it's not surprising that you're legally required to conduct a 40 year inspection for your home/building in Florida. 
Also, it is common to come across certain defects while going about with a foundational or structural engineer inspection. 
In fact, the very idea behind building structure inspections is to detect and remedy the defects before they wreak havoc. 
However, any problem/s detected during the house structural inspection will only delay your building's recertification and increase your hassle if left unaddressed. 
How? 
You see, the 40 year recertification rules in Miami-Dade and Broward counties are very clear about inspection and post-inspection requirements. And that includes a post-inspection report by the home structural inspector, which shall be the basis of recertification. 
So a negative report with details of defects in your building means the county will not recertify your property. 
Thankfully, both Miami-Dade and Broward counties allow you 180 days to get the defects in your property fixed. And once you've duly addressed the problem areas, the county will proceed with your building's recertification. 
If you are wondering what defects a 40 year structural inspection may flag in your property, we've detailed them all. So let's have a look at some common structural problems that can prop up during your 40 year building inspection. 
#1. Defects in the roofing 
One of the most common structural defects that you can find during the 40 year inspection is damaged roofing.
Damaged roofing poses serious risks to the safety of building inhabitants since you never know when it might collapse. And this problem is even more vivid here in Florida, as our roofs are exposed to unpredictable weather conditions. 
However, you can't detect roofing defects till you notice leaks or visible moisture, which only adds to the problem. 
That is precisely where the skills of a seasoned structural building inspector come in handy. 
You may wonder how a home structural engineer inspection makes a difference. 
As you can see, one can't spot roofing defects easily, and a non-professional inspection will surely miss signs of damage.
An experienced structural engineer will spot and tell you the exact nature of the problem at first glance itself. 
Further, many roofing problems occur either beneath the surface or in the attic, which isn't visible from the outside. So you won't be able to spot these problems even after serious damage has been caused. 
The structural engineer you hire for the 40 year inspection will detect these issues and bring them to your notice. 
Pro tip
The Miami-Dade and Broward counties allow 180 days' time to get defects detected during the 40 year structural inspection fixed. But it's better to get your damaged roofing repaired or replaced, as might be the case, sooner rather than later. 
You see, your roofing damages will only get worse with time, and ignoring them will create deep structural problems. 
Also, we suggest you conduct a general roofing inspection at least twice a year, more so after extreme weather events. That's because your roof can take a toll during weather extremities like hurricanes and windstorms. 
In fact, regular inspections will detect problems in the early stages. And since smaller defects usually require a concrete repair by a concrete restoration contractor, it won't break your bank. 
#2. Deck failures are usually found during 40 year structural inspection 
Among the common problems that you can spot during the 40 year structural inspection is deck failure in your home. 
Your deck can be a sturdy structure designed to withstand heavy weights of both people and objects. You may have also designed it to be resistant to various stresses resulting from seismic activities or heavy winds. 
However, your deck will induce damage or develop problems over a period of time by being exposed to nature. And a defective deck, as such, will be prone to partial or total collapse and can result in grievous injuries. 
During the 40 year inspection process, your structural engineer will detect and document the potential failure of your building's decking system. Also, the structural engineer will recommend deck fixes after the inspection is over, enabling a quick 40 year recertification. 
You'll be surprised to know that Florida's warm coastal climate can also be the worst enemy of your home's deck. 
As a matter of fact, 90 percent of decks collapse during the summer as a result of the hot climate. That's because the ledger board of the deck separates from your home due to warm conditions, allowing the deck to swing away. 
So you should be particularly vigilant about the possibilities of a deck failure during residential or commercial building inspections. 
You see, there is no way of spotting a damaged deck other than a structural engineer home inspection. And that's exactly why we recommend going for such inspections from time to time. 
#3. A 40 year structural inspection can help spot electrical problems 
You should include a comprehensive assessment of your home's electrical systems during the 40 year structural inspection. 
One of the common electrical problems that you may find during your building's inspection is inappropriately wired switches. It usually happens when you hire an unprofessional and inexperienced electrician to make electrical connections. And when left unfixed, it will make your property vulnerable to electrical hazards, endangering the safety of residents. 
Another electrical problem that a 40 year structural inspection can throw open is a faulty or missing GFI unit. These units are installed near wet areas, like your bathroom, and if you don't replace them on time, it will expose the residents to the risk of electrocution.
Further, your building inspector can even find problems with the underground wiring, which you'll then need to re-install correctly. 
You see, faulty wiring, among other electrical defects, can be the worst nightmare for the residents of a building. That's because a faulty electrical connection can lead to short circuits and even electrical fires if not fixed on time. 
In fact, it is for this reason that Miami-Dade county is seeking to make an electrical inspection by a level II infrared thermographer mandatory. 
Since an infrared thermography inspection uses the best of infrared technology to detect the minutest electrical defects, it's the best way to ensure the electrical safety of a building. 
And even as a thermography inspection may sound like an expensive method, you'll be surprised to know that it is one of the most cost-effective techniques. 
There's more to an infrared thermography inspection
An infrared thermal inspection of your home foundation or structure is the best way to look at the deep-seated problems. For instance, an infrared camera will tell you the exact condition of your building's foundation without any wear or tear. 
Also, you can detect these problems much before they pose a serious risk to your building's structural integrity. As a result, you can save a lot in terms of building repair and general construction costs. 
That sounds awesome for sure, doesn't it? 
#4. Flooring defects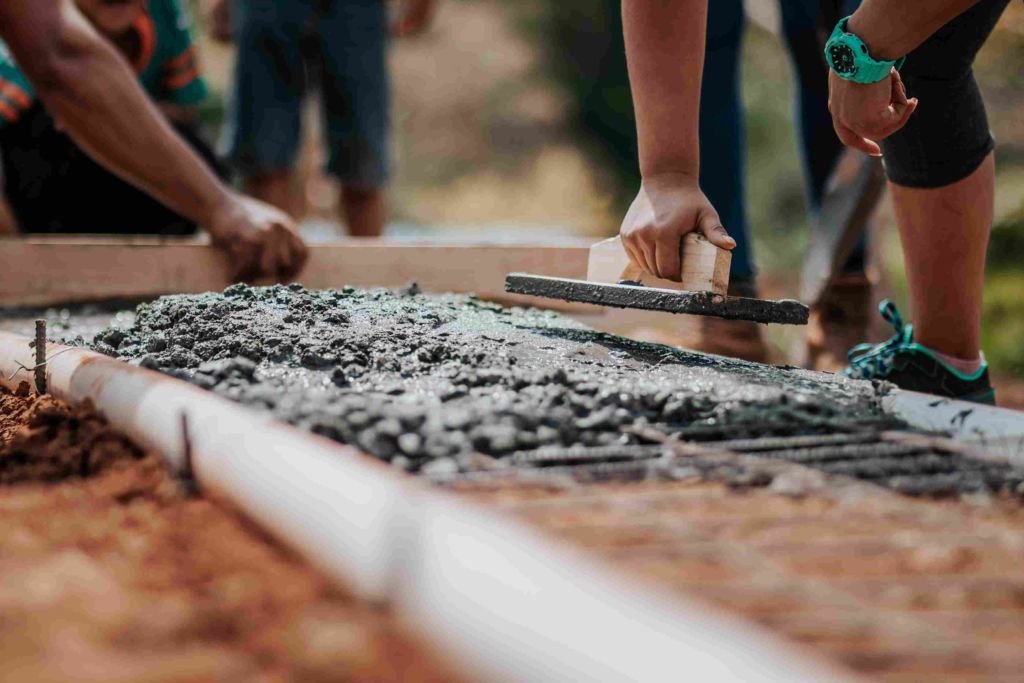 Any defect with the flooring of your home can be an indication of structural damage or failure. And that's the reason why structural engineers try to detect possible flooring problems during the 40 year inspection. 
If you notice cracking or leaning flooring, it can be a sign that something is wrong beneath the surface. 
The precise nature of the structural problem that your flooring is pointing at can only be spotted by seasoned inspectors. So you shouldn't ignore flooring issues, no matter how small they look, and get in touch with a licensed inspector. 
In fact, we suggest you not wait for your building's 40th anniversary upon noticing a problematic floor. That's because the structural issue lurking below it can be serious and of concern to the inhabitants of your building. 
#5. 40 year structural inspection can help you detect plumbing problems
There are many factors that can lead to a faulty plumbing system in your home, causing seepages within the walls. And these internal seepages will damage your building's structural system over a period of time. 
For instance, the joints or seals may crack, or the septic tank can get clogged, causing a faulty plumbing system. 
Also, repair, restoration, or upgradation of your plumbing system by an inexperienced or unskilled plumber can cause problems. That's because such plumbers lack the right plumbing skills and knowledge of legal codes and building requirements. 
Since most of the plumbing issues are internal and not visible from the outside, a 40 year structural inspection is the best time to detect them. 
You see, the structural engineer conducting your building's 40 year inspection has the knowledge and experience to detect faulty plumbings. So you can learn about the nature of your home's plumbing problems and the best ways to fix them. 
Want more? 
Finding an expert to fix your defective plumbing system can be a task. However, you can seek referral from your structural engineer after receiving the 40 year inspection report. 
Further, it's better to do your own research and seek recommendations from local building officials before you hire a plumber. 
As you can see, the importance of a proper plumbing system can't be overstated. So it's good to hire the best person for the job. 
Wrapping it up
A 40 year structural inspection of your building is something that you will have to conduct or later. 
Even if your building's 40 year recertification timeline hasn't neared, you'll need a structural engineer inspection when selling your home. 
And that's why you should know what common structural defects you might find during a 40 year or regular inspection. 
In fact, it's better to be prepared for such structural defects and look for the best ways to fix them. 
At Souffront Construction and Engineering, we are a seasoned team of structural engineers, infrared thermographers, general contractors, and recertification experts. So if you are looking for a comprehensive building inspection, you can reach out to us. 
John Souffront is a seasoned leader in the construction and engineering industry, with over a decade of experience at the helm of Souffront Construction & Engineering. Known for his unwavering commitment to excellence and innovation, John has propelled his firm to the forefront of the field, delivering cutting-edge solutions for complex projects around the country.
Build Your Project
Ensure safety and compliance on your construction site with our experienced team. Call us today.
Contact Us