Get An Infrared Thermography Inspection To Save Up to $11,000 In Repairs: Here's How
Last Updated - July 15th, 2022 9:21 AM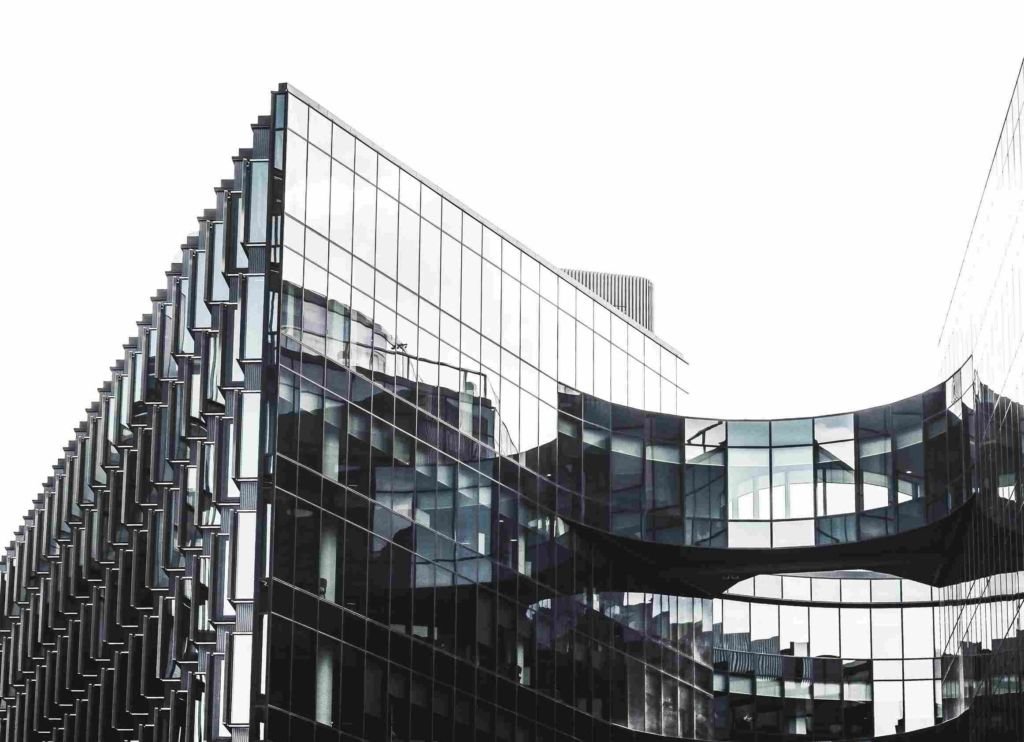 Infrared thermal imaging is a complete game-changer when it comes to home improvement and building maintenance. Imagine a completely non-destructive, non-invasive way to take a closer look at your home and ensure that whatever needs fixing is fixed at the right time. Getting an Infrared thermography inspection done on your home or the house you plan to buy is common sense. Because small things that need fixing tend to become big things that are hazardous when neglected for a long time. 
What Is Hiding In The Walls Of Your Home?
Maintaining any home requires a lot of TLC, not to mention regular inspections beyond what we see on the surface. Thankfully, thermal imaging technology allows us to see much more than we would with just our naked eye. However, knowing exactly what to look for can save precious time and serve as preventative measures, keeping problems from even happening; problems such as pests hiding in walls, air leaks causing drafts, electric systems overheating, etc. 
You can combine infrared thermography with your home foundation inspection and structure inspections, as that will make for full-fledged inspection of your home. Also, you can plan on concrete repair, spalling repair, concrete waterproofing, etc., after you've a detailed picture of your building's requirements. 
New Buyers Beware!
Buying a house is one of the most significant investments the average American makes. Inspecting the house before you make that decision is a crucial step in the evaluation process (that we highly recommend). Visualizing and pinpointing pre-existing or potential problems during an inspection can help you determine whether to proceed with a purchase.
And this does not just apply to residential structures exclusively. For example, if you are planning to buy any pre-built building, conducting a completely non-invasive inspection on the said building to determine whether there are any issues below the surface is the logical thing to do.
The Temperature Check That Matters
An Infrared thermography inspection can help spot small but critical changes in temperature in different areas of a house, identifying problem areas that a visual inspection cannot always ascertain. For example, a house will show up as hot, cold, or somewhere in between as it is scanned with a camera sensitive to infrared radiation, and an expert will be able to tell you the underlying problem causing this fluctuation in temperature.
What Will Infrared Thermography Inspection Find?
Moisture is a big issue revealed during these inspections, including hidden mold sources, roof leaks, and posts that indicate termite nests. The inspector can also discover electrical problems, heat and energy loss, foundation cracks, structural concerns, missing insulation, ventilation glitches, and rodent infestations. Let's go through some typical issues we find with an infrared thermography inspection, which can save you a bundle of money.
What's Wrong With Your Roof?
Water typically gives up its heat at a slower rate than its surrounding roofing materials because it retains heat and has a high thermal capacity, which allows us to see with just one image if any areas have accumulated moisture. This procedure is usually most suited for the evening when the temperature outside begins to fall. The material on the roof will have released its heat, showing up blue or purple on the image, while the moisturized materials will still be warm and will show up red or orange in the IR thermal imaging. A bad leak in winter shows up blue as the cold infiltrates the warm house.
Detect Electrical Hazards Before They Cost You!
Accurately identifying and fixing electrical problems will add massive value to a home while preventing both injury and property damage. The image will have yellow marks wherever there is damage to electrical systems, making it easy to spot and put on the list of repairs. A thermal inspection of the breaker box, outlets, electronic appliances, thermostat, and any other electric systems in your house can help identify loose power connections. Such issues can cause circuits to generate much more heat than they usually would, making them easily identifiable with thermal. Connections contracting and expanding because of temperature fluctuations and external vibrations from heavy machinery operating nearby are possible reasons for loose electrical connections. You may also want to schedule a thermal inspection if you notice discoloration around the electric system or any abnormal odors that could be burning material.
Is Your House Built Right?
When your inspector scans walls, floors, and ceilings with an infrared thermography camera, they notice differences in temperature and conductivity, which tell us about hidden missing structural components and damaged portions of these components.
Detect Those Pests!
An infrared thermography inspection is one of the least destructive ways you can conduct a pest inspection. While you shouldn't expect to see them actively running around, things like rodent nests often generate enough heat over time that they start to warm up the outer wall. We can use two more identifiers: missing insulation and wall holes that indicate entry points. Rodents often move insulation around to make room for themselves, creating cold spots in a home. But it's not just rats; animals such as snakes, bats, squirrels, raccoons, opossums, etc., have a tendency to take up residence inside walls, attics, and crawl spaces. A well-timed inspection can help you avoid the hassle of what happens when your house, unbeknownst to you, turns into an animal sanctuary.
Is There A Draft In Your Home?
Before conducting an inspection to detect that air leak that has been bothering you, you should know something important: There should be at least an 18°F difference between inside and outside temperatures. To make this easier, we recommend starting the inspection in the morning before the sun warms up the house. Once you've ensured the temperature difference, you can start looking around some common problem areas. Windows, doors, ducts, and exterior outlets are all great starting points.
Patchy or badly installed insulation is also a common culprit of air leaks. Areas you'll want to be checked out most are attics, walls, floors, foundations, crawl spaces, and ducts. Contractors can often create insulation gaps during renovations, whether from drilling holes or just moving the insulation around. If you just completed a home renovation, it may be a good time to check for any cold spots.
Is There Mold In Your Basement?
Other than the missing insulation, another issue often highlighted during an infrared thermography inspection is wet basement walls, which could be a potential source of mold. It's no secret that exposure to damp and moldy environments can cause a myriad of health issues, especially for those who have a particular sensitivity to mold, issues like breathing problems, rashes, itches, stuffy noses, etc.
Choose The Right Infrared Thermography Inspection Firm
There are certain challenges to hiring an infrared thermographer, as not everyone has the expertise required to perform an effective inspection. 
Images tend to be difficult to interpret accurately when they are based on objects with erratic temperatures which are constantly changing.

Fluctuating emissivities and erratic light reflections can hinder an accurate temperature recording from other surfaces.

Typically thermal imaging is limited to directly detecting surface temperatures (It's not exactly an x-ray scanner that can look through walls). So much interpretation work is involved that it is not everyone's forte.

Also, the job site's conditions can substantially affect thermal imaging (If it has just rained, early morning temperatures vs. afternoon temperatures, very cold or hot environments, etc.).

Plus, not all infrared cameras are created equal, so you want to work with a firm that uses the best equipment to give you the most comprehensive results (sharp and clear images).
Small Costs Add Up
Whether you are buying a new home, commercial structure, or just running basic maintenance on your house or the building you already own, it just makes sense to ensure that all your bases are covered. Negligence always costs, and ignorance is not always bliss.
Our claim of an Infrared thermography inspection saving you thousands is not baseless. 
The national average cost of roof repair is $8000. 

The cost of rewiring a house can vary from $1500 to $20000 depending on the size of the house.

Mold removal experts cost around $1500 to $2500, depending on the square footage covered.

Fixing air leaks in a home can cost up to $2300

Depending on the size & the type of the infestation, pest control can cost up to $1200.

Fixing structural damage to the home can cost anywhere from $1200 to $8000
Wrapping Up Infrared Thermography Inspection!
Getting an infrared thermography inspection is the best way to avoid buyer's remorse when buying a new property and is one of the best, non-invasive maintenance aid for homeowners. You should consider an inspection especially if your building's 40-year recertification deadline is nearing, more so after the Miami-Dade county has sought to make it mandatory. Find the right, most qualified inspector to do the job for you, and you're golden!
To learn more about infrared thermography inspections, click here! 
John Souffront is a seasoned leader in the construction and engineering industry, with over a decade of experience at the helm of Souffront Construction & Engineering. Known for his unwavering commitment to excellence and innovation, John has propelled his firm to the forefront of the field, delivering cutting-edge solutions for complex projects around the country.
Build Your Project
Ensure safety and compliance on your construction site with our experienced team. Call us today.
Contact Us