How to Hire an Engineer for 40 Year Recertification Inspection
Last Updated - August 25th, 2022 1:34 PM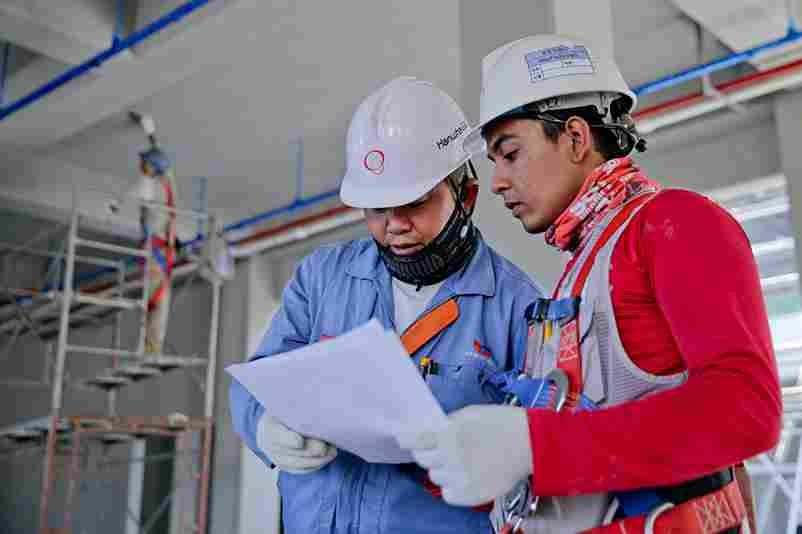 You receive a notice in your mail regarding the 40-year recertification and ask yourself: What exactly is it? I recommend you to read this blog on 40-year recertification if you don't know what it is. It will give you an in-depth understanding of the process and its importance. However, if you are aware of it, you are good to go,  and continue with this blog. This blog on how to hire an engineer for 40 year recertification inspection will help reduce your time investment on this process.
Looking for a Specialist
Always remember that only certified firms or engineers with relevant experience are authorized to conduct 40 year recertification inspections. It is as per Florida law. The number of such professionals is abundant, and you must do your homework to find the best one for your property. 
You can start your search on the Internet. Referrals and yellow pages are great places to get such professionals. However, Google is the best place to gain knowledge. Based on that, see the available ones that fit your needs. Here, it's best use specific keywords to get the best results. For instance, if you are from Miami-Dade County, you can search for "miami dade 40 year recertification." Whereas, if you are from Broward County, you should search for " broward county 40 year inspection". If you wish to explore the entirety of Florida, you can get the best results for "40 year inspection florida".
Getting to Know More About the Inspector
After you decide upon the person you want to go ahead with, you would like to know more about them. So, the first place to check is the official website of DBPR (Department of Business and Professional Regulations). Here, you can input the inspector's name or even the name of the licensed owner of the business you want to take services from. You will get vital information about the engineer and if they have any complaints against them, along with if they are still active.
Now that you've received the required information, it's a great time to make that phone call and ask some intelligent questions, so you don't come out as someone who knows nothing or is an amateur. For this, you must understand a few things about how building structures are developed.
Rebar (shorter version for reinforcement bar), made from steel, was put into concrete structures to bolster and reinforce concrete structures under tension several years ago. This means one could develop any kind of structure without the impediment of structural limitations of concrete. It marks the beginning of the era of building new and modern concrete structures. It will ensure your building structure never crumbles and falls, causing incidents like the Champlain Towers or the 1974 collapse.
Questions You Must Ask the Engineer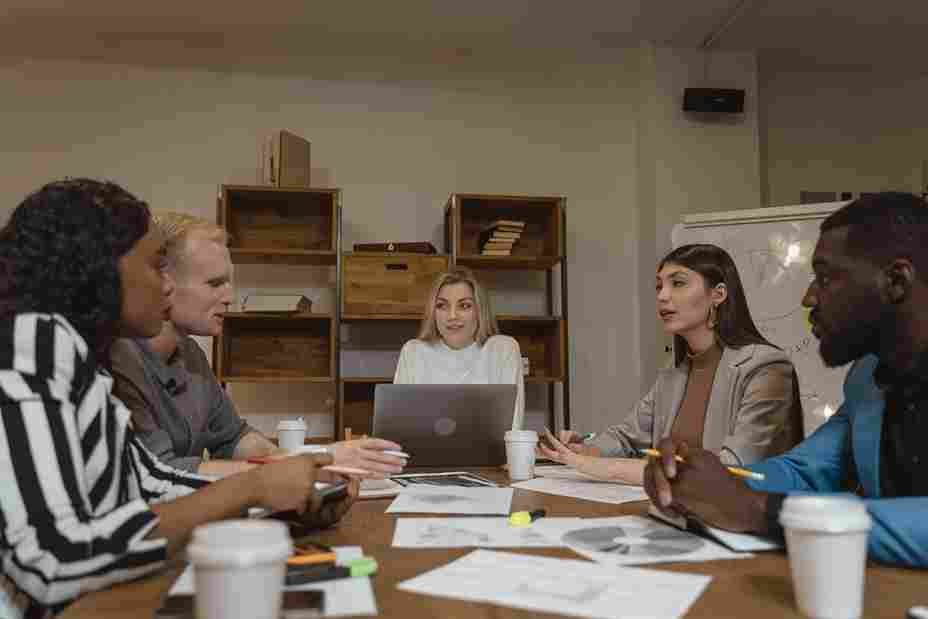 Once you are through with finding the engineers and shortlisting the potential ones, you need to prepare a few questions and get some good answers out of them. It's best to have a pen and paper at your disposal while you question them. It will help you can jot down each engineer's response and then compare the answers later on.
Here are some potential questions that you mask the engineers:
Can you provide me with a written proposal once you receive information on my building? (A written proposal is significant because it shows they know their work and are professionals)

Do you possess Errors and Omissions insurance? (Remember that a well-established firm will always carry such insurance to protect you and themselves as well)

What are your charges for the inspection? Can you provide detailed information on it? Also, do you offer a second or third visit once you finish the initial assessment?

What are the terms of payment? Can I pay you once the inspection is finished, or is there an upfront payment percentage?

State the time frame for this inspection. (You don't want to hire someone who takes twice or thrice the time of a regular 40-year inspection)
Contract Signing Phase
You have finally discovered your engineer and are now prepared to sign the agreement. It is crucial to have your lawyer review the contract, mainly if it is a significant and pricey inspection. The contract's language needs to be straightforward. As a result, you need to be able to carefully examine it and ask the engineer any queries you might have. Although this inspection could seem complicated, the contract language need not be. There is no reason why you shouldn't ask questions and receive direct, helpful responses.
Many agreements call for upfront payments. While paying a percentage in advance is common, try to hold off on paying the full price until the inspection has been completed. Finally, keep an eye on the inspection's development. You shouldn't encounter any issues because engineers are recognized as experts who uphold high ethical standards.
The aforementioned steps, collectively, answer the questions: how to hire an engineer for 40 year recertification inspection? Now, if you haven't gone through the blog I asked you to, which is on 40-year recertification, I will give you a glimpse of it by discussing a few questions and their answers (which are a must-to-know).
So, here they are.
What does a 40 year structural recertification include?
Your chosen engineer or inspector will conduct an exhaustive, in-depth check throughout the 40 year recertification inspection. Consequently, the examination will cover lighting, electrical wiring, and other components in addition to the building's construction and foundation. The goal is to ensure that there is nothing left to chance and that every aspect of your structure is secure.
The engineer will review your building's foundation, its steel frame, inner and outer walls, lighting, roofing, windows and doors, and wood frames (for their resilience).
They will examine additional factors and these fundamental safety considerations during structure inspections. The engineer will also offer advice for upkeep and repairs based on the assessment results.
What is the 40-year recertification process?
The compliance officials or the county representatives will send you a notice regarding inspection once your building enters the 40th year of its construction period. This notice is popularly known as the "Notice of Required Inspection."
Your building's Certification of Occupancy, which represents the construction year, will be liable for the timeline of the inspection notice. Going by the laws, you receive a period of 90 days to conduct the inspection from the date of notification successfully. You must also present the post-inspection report to the county within this time frame. All these are applicable for both Miami-Dade and Broward counties' residents.
You see, whether or not your building will be recertified will depend on the post-inspection report created by your structural engineer. And for precisely that reason, it is advisable to perform a pre-inspection far in advance of the allotted 40 years. You may then easily recertify yourself by making the required repairs well in advance of being notified of the inspection.
What is the next step once the engineer provides the post-inspection report stating the problems?
Your building has difficulties and needs upkeep because it is a 40-year-old structure, which is to be expected. Consequently, during the 40-year structural assessment, the engineer may discover issues like cracked concrete, water leaks, redundant wiring, etc.
The engineer will note these issues in the post-inspection report following the 40 year recertification inspection.
Thankfully, Broward and Miami-Dade counties give you 180 days to make the required changes and solve the issues. Your home will be ready for recertification once you've taken care of the problems and upgraded, including waterproofing, concrete repair, and concrete restoration.
What are the consequences if you fail to comply with recertification requirements?
You must understand that being the building owner of the association member, it will be your responsibility to ensure the 40 year recertification happens well within the deadline. Now, should you fail to manage and get the building recertification done within the mentioned time frame, you are subjected to a Civil Violation Notice that the county will issue. Unfortunately, this can cause you to pay penalties up to $10,510 and even the enforcement cost that the county has incurred.
Additionally, failing to get a time-bound 40-year recertification inspection can allow the county to get you to evacuate your building or even destroy it. These are precisely the reasons why you should never fail to get the 40 year recertification done within the mentioned timeline, and also remember the local codes for building maintenance and supervision.
What to do if the county doesn't send you the inspection notification?
When your building turns 40, it's likely that the county won't notify you of the inspection. However, you must still perform the inspection on time, address any problems that your engineer may have found, and obtain new certification for your property. If you don't recertify, you'll be subject to fines whether you receive a notification or not. Additionally, you will be held liable for mishaps involving building safety if your 40-year recertification attempt fails. Therefore, it is best to avoid waiting for the county to notify you of an inspection. You can rest easy for the following ten years with prompt recertification.
Final Words
I hope you could uncover all the needed tips on how to hire an engineer for 40 year recertification inspection.We've also discussed some crucial questions regarding the 40-year recertification so that you know what is to be done and how it can be done well within time.
If you need to get your 40-year recertification done, Souffront can help you there. We are a certified construction and engineering firm with a team of general contractors, structural engineers, Level II certified infrared thermographers, and recertification experts. You can reach out to us to understand why we are the best fit for all your 40-year recertification needs.
John Souffront is a seasoned leader in the construction and engineering industry, with over a decade of experience at the helm of Souffront Construction & Engineering. Known for his unwavering commitment to excellence and innovation, John has propelled his firm to the forefront of the field, delivering cutting-edge solutions for complex projects around the country.
Build Your Project
Ensure safety and compliance on your construction site with our experienced team. Call us today.
Contact Us