40 Year Structural Inspection: Here's How Miami-Dade Is Changing The Program 
Last Updated - August 1st, 2022 9:31 AM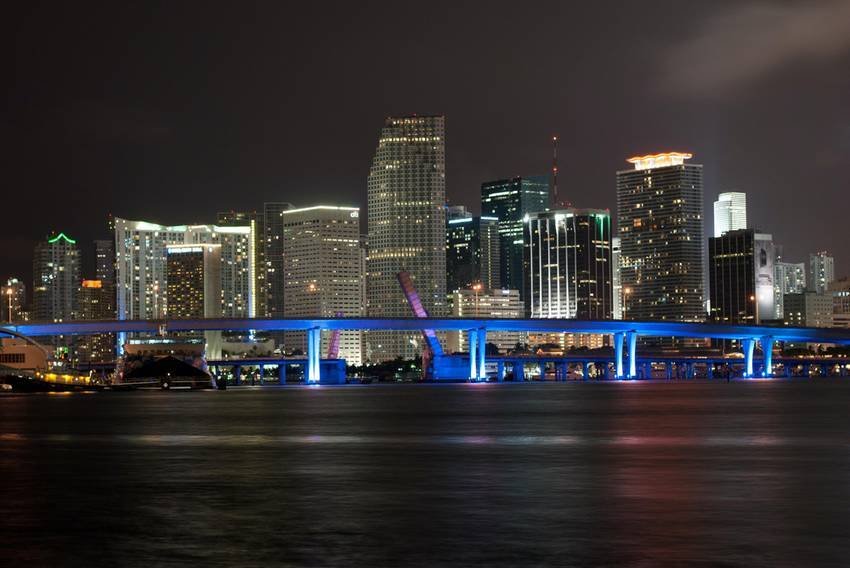 Did you know that Miami-Dade county is all set to change the 40 year structural inspection program? 
Back in February, commissioners at the county voted unanimously in favor of an ordinance that will change building inspection laws. And this was in response to the deadly Champlain Towers Surfside condominium collapse in which ninety-eight people lost their lives. 
You see, ever since the Surfside tragedy, there have been strong demands from all quarters to strengthen building safety laws. 
Now, you may think, why exactly do we need strong laws? 
After all, the legal requirement for a 40 year recertification is already there for building owners in both Miami-Dade and Broward counties. 
But you'll be surprised to know that the Surfside condo building collapsed while undergoing a 40 year structural inspection. That means even though 40 year inspection has been an effective safety tool thus far, it can't ensure full-proof building integrity. 
You might have heard about the recent changes to milestone structural inspections across Florida. In fact, these changes to structure inspections are being called a bold first step towards larger structural safety. 
And exactly like the new pan-Florida structural engineer inspection rules, Miami-Dade county hopes to enhance occupant safety with a slew of changes to building recertification rules. 
If you're curious as to what these changes are and how you'll be affected by them, we've explained them all. So let's have a look. 
#1. What are the proposed changes to 40 year structural inspection?
The changes that Miami-Dade has proposed to the county's 40 year structural inspection scheme will fundamentally change the program. And as a property owner, you're now responsible for following the new building inspection and certification regulations. 
Here's what the new building inspection scheme is all about.
A 30 year recertification instead of the present 40 year law:
The new county laws bring about the most drastic change to date to the 40 year recertification rule. 
So as the owner, you'll now need to get a comprehensive inspection and recertification before the completion of your building's 30 years. And that will be followed by a similar certification exercise every ten years after the initial 30 year recertification. 
You might wonder if there are any exemptions in the present scheme. 
Just like the 40 year structural inspection and recertification program, the county does allow for exemptions from the new scheme. For instance, if you own 2000 square feet or a smaller family home with ten or fewer occupants, you don't need to recertify your home. 
Also, if your building was built between 1983-1986, and your 40 year recertification deadline is due before 31st March 2024, you'll be exempt from the 30 year rule. However, you need to submit the 40 year inspection report to the county right on time.
Now, the buildings that are not exempted from the scheme are those built between 1983-1992 and have their 30 year recertification timeline before 31st March 2024. 
In fact, the county is not even responsible for sending such buildings a courtesy inspection notification. So, if your home or building falls in this category, you should proactively get your inspection and fulfill recertification requirements. 
Two-year advance notice before the 30/40 year structural inspection:
Miami-Dade county has added a new provision to the building inspection and recertification scheme, which is an advance notification. 
How does this work, you may ask? 
The county will send you a courtesy notification two years before the 30 year and the subsequent 40 year structural inspection deadline. And this is the most welcome of all the proposed changes to the program; you shall see how. 
You see, a basic problem with the 40 year recertification scheme is that building owners miss the inspection timeline. More so, since many building owners are second, third, and even fourth buyers of the property. 
And because the county laws have penal provisions for missing the recertification deadline, you may incur financial losses, among others. 
With advance notification, you will have prior knowledge of your 30/40 year structural inspection timeline.
Further, you can even prepare your building for recertification much in advance by conducting a house structural inspection. As such, you'll have enough time to carry out necessary fixes like concrete repair, concrete restoration, concrete waterproofing, etc. 
In fact, the best thing here is that you don't have to wait till the 30th, 40th, or 50th year for the inspections, as you can conduct them even two years before the deadline. 
That's amazing for sure, isn't it? 
#2. What does the new 30/40 year structural inspection include?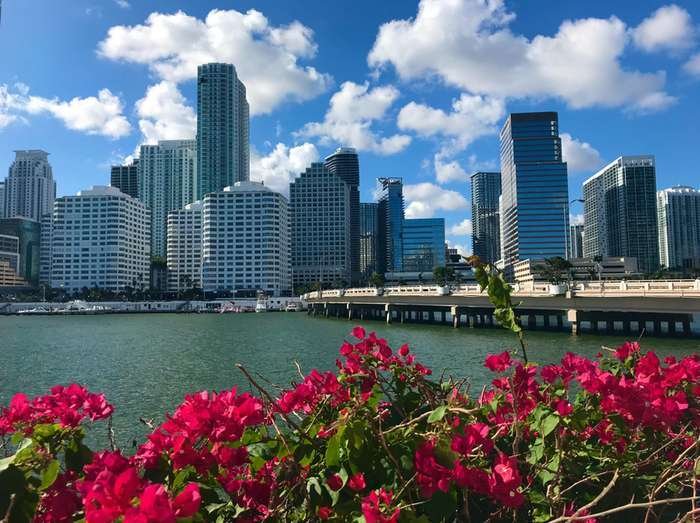 Back in November 2021, the Board of Rules and Appeals in Miami-Dade approved changes that will change how a 30/40 year structural inspection is conducted. 
If you're wondering how a structural or home foundation inspection will be carried out from now on, they'll include the following: 
If your electrical systems operate at 400 amps or more, an

infrared thermography inspection

shall be mandatory.

Also, the inspection should be carried out by a Level 2 certified infrared thermographer. That's because Level 2 thermographers have years of inspection experience and are qualified to detect and note problems in your electrical components.
The proposed rules also introduce a new category of facade assessment. Herein the structural building inspector will assess the entire exterior facade of your building.

The idea behind this is to ensure that any additional component attached to your home shouldn't loosen or fall apart.
Do you have structural glazing of the curtain wall systems in your building?

If yes, the new county laws require you to conduct an inspection every six months in the first year of installation. Thereafter, you'll need inspections at least every five years for your curtain walls with structural glazing.
The 30/40 year structural inspection will include an assessment of building facade accessories on your exterior walls. These can be anywhere from air conditioning equipment to railings to protruding stairs.

A thorough examination of these mechanically attached structures and components is necessary to ensure they won't fall apart and cause injury or damage.
An analysis of historical documents or permits
Among the newest requirements for a 30/40 year structural inspection is an investigation of any document or permit that the county or local building department might have. And that's because inspection and recertification experts believe such documents will help with the overall structural assessment.
How? 
You see, by having access to the older records and documents, the inspectors can develop a better overall understanding of your building's structural system, various components, and design. And that will help them investigate the most critical aspects of your structure along with possible repair and maintenance requirements. 
#3. Are there any other requirements in the new structural inspection scheme? 
As per the 30/40 year structural inspection scheme, Miami-Dade county will send you a 'Notice of Required Inspection.' 
The new laws require you to hire a licensed engineer for minor buildings and a licensed structural engineer for buildings three stories or higher, as may be the case, and get your building inspected. 
You'll get the notice 90 days before your building turns 30 or 40, and you need to submit the recertification report within this time. Also, the report should clearly specify that your building's structural and electrical systems are safe for continued occupancy. 
But what if the report flags safety concerns? 
The building inspector might flag some structural problems upon finding them during the inspection. And in such instances, county laws allow you 150 days from the date of notice to complete the required repairs and get your building reinspected. 
The county will only recertify your building if it finds that the structural issues are addressed and fixed. 
#4. How will the new changes affect South Florida? 
The new requirements for 30/40 year structural inspection and recertification will go a long way to ensure structural safety. 
As the Champlain Towers collapse show, poor upkeep and exposure to coastal climate can both take a toll on a building's structural safety. So an early building inspection and recertification exercise are welcome.  
However, the new requirements for building inspections mean that not all engineering firms are equipped to carry out a structural inspection. 
For instance, the county laws make Level II infrared thermography inspection a mandatory aspect of structure inspections for all buildings. And not all structural engineers or engineering companies are qualified to perform infrared inspections. So you need a structural engineering company that has the required technical know-how and experience to guide you through this process. 
Further, the 30/40 year structural inspection scheme entails that you should get the recertification on time. 
If you fail to get timely recertification, your building can be referred to the 'Unsafe Structures Section' of the law. And in such a situation, the county can even impose hefty penalties and initiate an enforcement case against your property. 
So it's better to get timely recertification and rest assured of your building's safety. 
Wrapping it up
The 40 year structural inspection program is changing, and as the building owner, it is your responsibility to comply with the new scheme. 
You see, even as Miami-Dade county is taking strong measures to ensure safe structures, the onus for occupant safety is on building owners. And the best way you can keep both your property and its occupants safe is by getting timely structural inspections. 
The new changes have brought in technical requirements like thermography inspections and facade assessments, something not all engineers can do. 
However, you can rest easy as we have a highly seasoned team of structural engineers, including Level II infrared thermographers. And we guarantee a full-proof and hassle-free 30/40 year structural inspection process and post-inspection assistance. 
John Souffront is a seasoned leader in the construction and engineering industry, with over a decade of experience at the helm of Souffront Construction & Engineering. Known for his unwavering commitment to excellence and innovation, John has propelled his firm to the forefront of the field, delivering cutting-edge solutions for complex projects around the country.
Build Your Project
Ensure safety and compliance on your construction site with our experienced team. Call us today.
Contact Us