What is A General Contractor? (Everything Uncovered)
Last Updated - October 17th, 2023 11:06 AM
When embarking on a project to build, renovate, or enhance your property, it may be crucial for you to consider hiring a general contractor. 
But what is a general contractor?
In simple words, a general contractor is an individual or a company that supervises and orchestrates the entire construction project. They ensure that the project is successfully executed from inception to completion. 
Building, renovating, or improving your property is a substantial project that demands meticulous planning, expert coordination, and precise execution. 
A skilled general contractor construction serves as the linchpin of this process, taking on the responsibility of ensuring that all elements of the project harmoniously come together.
In this comprehensive blog, we will get into the nuances of general contracting and construction, discussing further what they do. 
We will also provide valuable insights into the criteria you should consider when selecting the right general contractor for your project.
But first, let us start from the basics.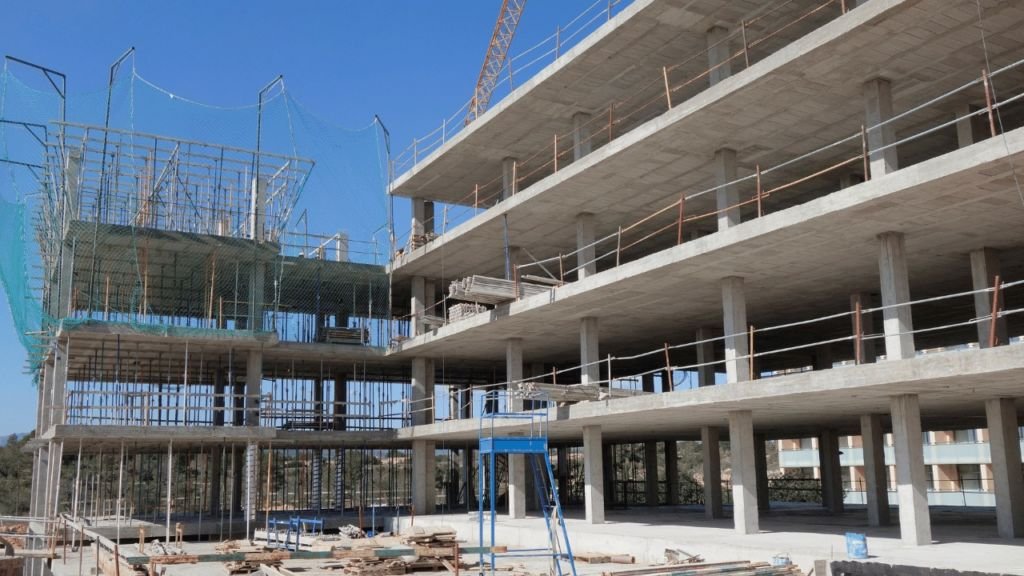 What is General Construction?
Before we get into what is a general contractor, we must first understand what is general construction.
General construction is a broad spectrum that encompasses a wide array of construction projects, each serving a unique purpose and function. 
Whether it's creating residential spaces, commercial venues, or infrastructure, the world of general construction is rich and diverse.
Let us look at some of these projects to get a better understanding of general construction.
1. Residential Buildings
Residential buildings serve as havens for individuals and families, providing the comfort and security of a home. They come in various forms, including houses, apartments, condos, and townhouses, tailored to meet diverse lifestyle needs.
2. Commercial Buildings
Commercial buildings are designed to facilitate businesses and serve customers. Whether it's an office space, a retail store, a hotel, or a restaurant, these structures are integral to the economic landscape.
3. Institutional Buildings
Institutional buildings play a crucial role in society by housing educational and healthcare facilities. These buildings include schools, hospitals, libraries, and museums, which provide essential services and resources to the public and specific groups.
4. Industrial Buildings
Industrial buildings house the engines of production. Factories, warehouses, and power plants are crafted to manufacture goods or store essential resources like energy.
5. Infrastructure
Infrastructure projects, like roads, bridges, tunnels, railways, and airports, are the vital arteries of transportation and communication networks. They facilitate the movement of people and goods, connecting communities and fostering progress.
6. Recreational Facilities
Recreational facilities are designed for enjoyment and leisure. Think of parks, stadiums, golf courses, and more, all offering spaces for people to unwind and engage in entertainment activities, and simply have some fun.
You might also like to read: Progressive Design Build: All You Need To Know
What is General Contracting?
General contracting is a term that encompasses the managerial and supervisory responsibilities carried out by a general contractor in a construction project. 
It involves overseeing and facilitating the installation, replacement, or repair of various components within a building, structure, highway, sewer, or any other real property improvement.
Now, let us discuss the person who does general contracting.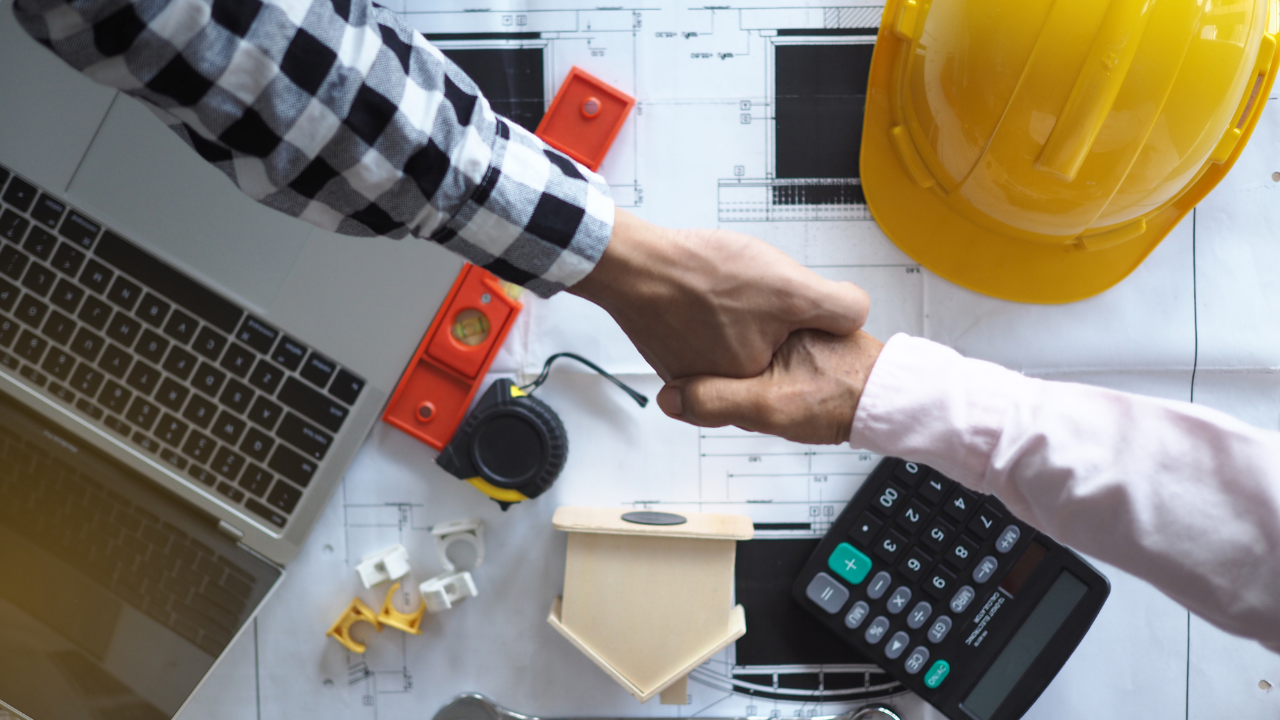 What is a General Contractor?
General contractor definition, in simple terms, describes them as an individual or a company responsible for the management of construction projects, guiding them through every stage, from initial conception and design to final completion and inspection. 
They serve as the central point of coordination and control for the entire construction process.
A general contractor typically enters into a formal contract with the project client, who can be the property owner or a developer. 
This contract underlines crucial details such as the project's scope, budget, timeline, and payment arrangements. 
In some jurisdictions, construction general contractors must obtain licenses and carry appropriate insurance to operate, demonstrating their commitment to professionalism, legal compliance, and the protection of both their clients and themselves.
Types of General Contractors
There are different types of general contractors depending on their scope of work, specialty, and contract type. 
Some of the common types of general contractors are:
Construction Managers
They oversee the planning, budgeting, and coordination of a construction project. They act as consultants to the project owner and do not have direct contracts with subcontractors or suppliers.
Design-build contractors
Design-build contractors provide both design and construction services for a project. They have a single contract with the project owner and are responsible for delivering the project from concept to completion.
Prime contractors
Prime contractors have a direct contract with the project owner and are responsible for hiring subcontractors and suppliers. They may also perform some of the work themselves or delegate it to other contractors.
What Does a General Contractor Do?
Pre-Construction
Before construction commences, a general contractor is entrusted with several crucial responsibilities:
Project Evaluation and Estimation
The general contractor meticulously reviews project plans and specifications in collaboration with the client, offering a comprehensive estimate covering costs, duration, and required materials.
Regulatory Compliance
They handle building permits and licenses, ensuring full adherence to local regulations and legal requirements.
Subcontractor Selection and Negotiation
In assembling a skilled team, they hire and negotiate contracts with specialized subcontractors who possess expertise in various areas like plumbing, electrical work, roofing, and more.
Material Procurement
The general contractor efficiently manages the procurement and delivery of essential materials and equipment from suppliers and vendors.
Budget and Schedule Management
A detailed project schedule and budget are prepared and closely monitored throughout the construction process to ensure progress and financial flow align with expectations.
During Construction
During the construction phase, the general contractor's role includes the following vital tasks:
Worksite Supervision and Coordination
They oversee and synchronize the efforts of subcontractors, workers, and all other stakeholders present on the construction site.
Quality Assurance
Ensuring that work adheres to project plans, specifications, building codes, and the highest quality standards is a top priority.
Issue Resolution
As construction progresses, the general contractor is responsible for swiftly resolving any challenges that surface, be it delays, alterations, disputes, safety concerns, or any other issues.
Meticulous Record-Keeping
All aspects of the project are accurately documented, including contracts, invoices, receipts, payments, and change orders.
Client Communication
Regular, transparent communication with you ensures that you stay well-informed about the project's status and any developments.
Post Construction
After construction wraps up, the general contractor continues to add value through these post-construction tasks:
Thorough Inspection and Testing
They conduct a meticulous inspection and test the finished work to guarantee it aligns with your expectations and standards.
Regulatory Approval
The general contractor takes the lead in obtaining the final approval and sign-off from local authorities and inspectors.
Site Cleanup
All construction waste and debris are promptly cleaned and disposed of, leaving the site in a pristine state.
Financial Settlement
Subcontractors, suppliers, vendors, and employees are compensated according to their contracts, ensuring fair and timely payments.
Client Support
They provide you with a comprehensive warranty and an operation and maintenance manual, which empowers you to manage and maintain your newly constructed project with confidence.
General Contractor Bidding Process
In commercial and public construction projects, the bidding process typically serves as the initial gateway for a general contractor to become involved in the project.
The bidding process is a critical method for selecting the ideal contractor for a construction project based on their proposal, qualifications, and cost. 
This process can be broken down into 6 steps:
Step #1: Request for Proposal (RFP) or Invitation to Bid (ITB)
The project owner or manager issues an RFP or ITB, which would look something like this, to potential general contractors, which includes project specifications, scope, schedule, budget, and evaluation criteria.
Step 2: Bid Preparation
Interested general contractors carefully review the RFP or ITB and assemble their bids. A bid is a comprehensive document that outlines the contractor's approach, methodology, team, experience, and project cost estimate. It may also include supporting documents like references, licenses, and insurance.
Step #3: Bid Submission
General contractors submit their sealed bids to the project owner or manager by a specified deadline, maintaining confidentiality until the bid opening date.
Step #4: Bid Evaluation
The project owner or manager assesses the bids based on the criteria specified in the RFP or ITB. This evaluation may involve scoring, ranking, shortlisting, or negotiations. It might also include requests for clarifications, presentations, or interviews with the bidders.
Step #5: Contract Award
The project owner or manager selects the best bid and awards the contract to the winning general contractor. The contract outlines the project's terms and conditions, including scope, schedule, payment, quality, and risk.
Step #6: Contract Execution
The selected general contractor signs the contract and initiates work on the project. They are responsible for hiring and managing subcontractors, suppliers, and workers, obtaining permits and inspections, ensuring safety and quality, and delivering the project per the contract.
The bidding process can vary based on project type, size, industry, market conditions, and the preferences of the project owner or manager. 
These 4 are the most common variations:
Design-bid-build

: A separate design team is hired before inviting general contractors to bid on project plans and specifications.

Design-build

: A single entity provides both design and construction services and is selected based on qualifications and proposal rather than solely on price.

Construction management at risk

: In this method, a construction manager acts as a consultant during the design phase and a general contractor during construction, guaranteeing a maximum project price.

Best value

: Here, the project owner or manager considers both price and non-price factors when evaluating bids and prioritizing quality, performance, and cost.
Expert Insights for Success in the General Contractor Bidding Process
Navigating the general contractor bidding process can be competitive for both bidders and project owners. 
To succeed, here are some expert insights that you can follow for the best results:
Conduct thorough research on project requirements, specifications, market conditions, and competitors.

Prepare a clear, concise, and compelling bid that highlights your strengths, differentiators, and value proposition.

Carefully follow RFP or ITB instructions and submit your bid on time and in the correct format.

Maintain effective communication with the project owner or manager throughout the process, promptly addressing any questions or concerns they might have.

Remain flexible and open to feedback, changes, or negotiations if necessary.
What to Look for When Hiring a General Contractor?
When it comes to hiring a general contractor, making the right choice is important, like any other decision you need to make. 
Here are some expert insights to help you select a reliable and reputable general contractor for your project:
Verify License and Insurance
Ensure the general contractor holds the necessary license and insurance to operate legally in your area. 
A valid license signifies that they meet local requirements, while insurance provides coverage for any potential damages or injuries during the project. 
You can verify this information online or by contacting your local building department.
Review their Portfolio and References
A reputable general contractor should have a portfolio showcasing their past projects, demonstrating their skills and experience. 
Ask for samples of their work or visit their website to view their portfolio. 
Additionally, request references from previous clients who can attest to their quality and professionalism. 
Finally, contact these references to gauge their satisfaction with the contractor's work.
Assess Reputation and Reviews
A general contractor's reputation within the industry and among clients is important. 
You can gauge this by examining their online ratings and reviews on platforms like Google, Yelp, or Angie's List. 
Check for any history of complaints or lawsuits on platforms like the Better Business Bureau or other consumer protection agencies. 
We recommend that you avoid contractors with numerous negative feedback or unresolved issues.
Examine the Contract and Warranty
A trustworthy general contractor should provide you with a written contract detailing the project's scope, budget, timeline, and payment terms. 
Before signing, thoroughly review the contract to ensure you understand and agree with all terms. 
Additionally, inquire about their warranty policy, which should cover any post-project defects or errors, and get copies of the contract and warranty for your records.
By following these guidelines, you can make an informed decision when selecting a general contractor, ensuring your project is in capable hands.
You might also like to read: Commercial Building Inspection Cost: Factors & Considerations
Licensing Requirements for General Contractors
Getting a general contractor license can be a bit of a puzzle, and the rules can vary quite a bit from one state to the next and even within local areas. It also depends on the specific type of license you need and the kind of work you're planning to do.
Typically, to get a general contractor license, you'll need to check off these boxes:
Age and Education

: You'll need to be at least 18 years old and have a high school diploma or something equivalent.

Experience and Education

: You usually have to prove that you've got the right experience and educational background for the job.

Examinations

: Expect to take some tests related to the construction business, including trade, business, and law exams.

Background Check

: You'll need to pass a background check and provide your fingerprints.

Insurance

: Most places will want to see proof of liability insurance and workers' compensation insurance.

Financial Requirements

: Sometimes, you'll have to hand over financial statements or a bond to show you're financially stable.

Work History

: Don't forget to provide evidence of your experience working in construction.
The exact details can vary widely between states and the specific type of license you're after. Plus, depending on the type of work you're planning to do, you might need additional licenses or permits for things like plumbing, electrical work, or HVAC.
Remember, it's always a good idea to check in with your local licensing authority to make sure you've got all your ducks in a row.
Key Stages and Processes in General Construction
Successful general construction projects go through several crucial stages and processes, ensuring the safe and efficient development of the structures:
This is what these stages look like:
1. Site Preparation
Before construction begins, the site must be prepared. This phase involves clearing the land of any obstacles and hazards and ensuring a stable foundation for the project.
2. Foundation 
The foundation is the anchor of any structure, providing stability and support. It's created by laying concrete or other materials on the ground.
3. Framing Work
Framing work involves creating the structural framework of the building. This skeleton, often made of wood or metal beams, forms the building's shape.
4. Roofing 
The roof is essential for shielding the structure from weather elements. Roofing work includes installing shingles or other materials to ensure the building remains safe and dry.
5. Plumbing 
Plumbing work focuses on installing the pipes and fixtures required for water supply and drainage systems, ensuring the essential flow of water within the building.
6. Electrical Work
Electrical work involves the installation of wiring and devices for power supply and lighting systems, enabling the building to function effectively.
7. Flooring 
Flooring work entails laying down materials like tiles, hardwood, or carpet to create a comfortable and aesthetically pleasing floor surface.
8. Finishing Work
The finishing touches are crucial for aesthetics and functionality. This phase includes painting and decorating walls and ceilings to create a pleasing interior atmosphere.
9. Landscaping
Landscaping work focuses on the outdoor spaces surrounding the structure. It includes planting trees, flowers and creating features to enhance the structure's overall appearance.
You might also like to read: Concrete Coring Procedure: All You Need To Know
The Bottom Line
Ultimately, a general contractor is instrumental in turning your construction project into a reality, delivering quality and adhering to regulations, all while bringing your vision to life. Their expertise and professionalism are critical for the success of your construction ventures.
Now that we know what is a general contractor, It is clear that their role is crucial, and it means that hiring the right individual to handle the project is as important, if not more.
To help you make the right decision, here are some tips that you can follow:
verify their credentials, review their past work

assess their reputation through online reviews

carefully examine the contract and warranty terms. 
To make things easier for you, you can contact us at Souffront Construction & Engineering (SCE).
Our team of skilled professionals is ready to kickstart your project, harnessing all the advantages that come with hiring a general contractor and resolving any challenges that may arise during the construction journey.
Just as a general contractor ensures that every aspect of your project aligns perfectly, we are committed to delivering flawless results that align with your objectives and aspirations.
Don't hesitate to reach out to us and take advantage of our complimentary initial consultation. It's an opportunity to discover more about what we can bring to your project.
John Souffront is a seasoned leader in the construction and engineering industry, with over a decade of experience at the helm of Souffront Construction & Engineering. Known for his unwavering commitment to excellence and innovation, John has propelled his firm to the forefront of the field, delivering cutting-edge solutions for complex projects around the country.
Build Your Project
Ensure safety and compliance on your construction site with our experienced team. Call us today.
Contact Us